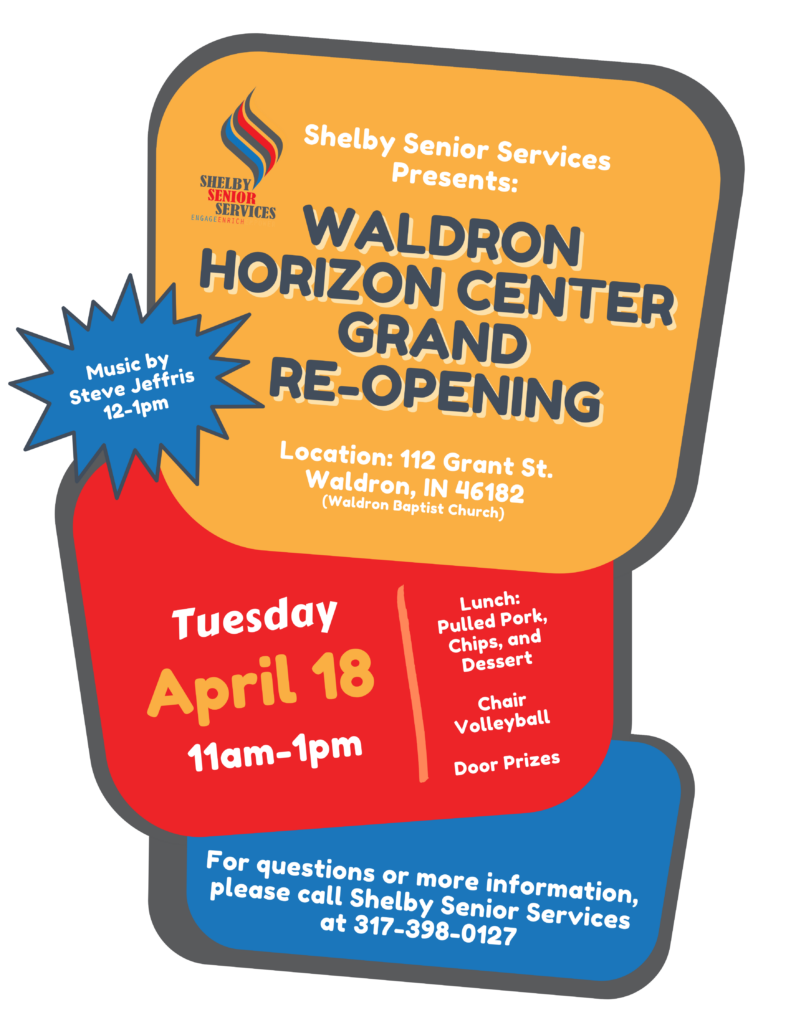 April Events
The Waldron Horizon Center is opening this month! Join us for our Grand Re-Opening on Tuesday, April 18th from 11am-1pm at  112 Grant St., Waldron (Waldron Baptist Church).
Regular activity hours will be every Tuesday from 10am-2pm starting on April 25th.
10:00am – Coffee and Chat
11:00am – Exercises with Abbagail
12:00pm – Lunch
1:00pm – Activity
April 25th
Lunch: Chicken and noodles, mashed potatoes, corn, roll, and chocolate cake
Activity: Meet and Greet! Get to know your fellow Waldron Seniors! We will also get a start on our Birthday Club!