Health & Wellness 
NOVEMBER EVENTS: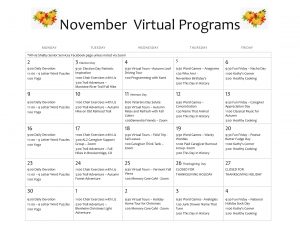 TOPS® Weight-Loss Support Group 
Resumes Meetings
Chapter Welcomes Visitors to Take Off the "Quarantine 19"

                 SHELBY, IN – Residents of Shelbyville have resumed chapter meetings of their nonprofit weight-loss support group, TOPS®.  After staying "safer at home," members are re-committing to continuing their healthy journeys–and they invite people who've struggled with their weight to join them at a meeting.  Weekly TOPS chapter meetings are held at Crossroad Community Church, located at 475 East Progress Parkway, on Tuesdays from 9:30 to 11:00am.  Enter through main doors, continue to back and turn right into hallway—we are in the last classroom.
"We're so excited to meet in-person again with our fellow TOPS members!  We encourage anyone who's looking for weight-loss support to start or continue their journey with us," says Carol Luke, chapter Leader.
Founded more than 70 years ago, TOPS Club Inc.® (Take Off Pounds SensiblySM) offers an individual approach to weight loss and overall wellness, with thousands of chapters in the U.S. and Canada.  Members learn about nutrition, portion control, meal planning, exercise and more at weekly meetings.  Consistent group support, health education and recognition are all key components to successful weight management.  In fact, TOPS members collectively lost nearly 250 tons of weight last year.
For more information, contact Carol at (317) 604-5128 and leave a message.  We recommend that you call to reserve a seat at our next meeting.  (Face masks are required, we work together to clean area both before and after, hand sanitizer available, and we try to maintain a distance of six feet at this time.)  
To find other local chapters that meet on different days and times, or to learn about TOPS membership, visit www.tops.org or call (800) 932-8677.