Meals
Shelbyville Meals for Seniors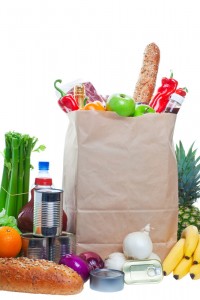 "Monday to Friday Lunches"
Location: Shelbyville Horizon Center, 2120 Intelliplex Dr. Ste. 101
Date & Time: Mon. – Fri. at 11:30 a.m.
Cost: Donation
Registration OR Cancellation: Must be made by Wednesday the week before  the meal, 317-398-0127 or stop by the front desk.
Meals will be prepared by CICOA and delivered to Shelbyville Center. Special diet meals will be available if requested in advance. Menu can be found at the Shelbyville Horizon Center. No one will be turned away if reservation has been made.
Meals on Wheels in Fairland/Boggstown areas is off and rolling!
Volunteers Needed
We need volunteers from the Fairland area who are interested in delivering hot meals to their home‐bound neighbors! Meals will be picked up in Fairland and delivered for noon meals. We will work out schedules when we know how many volunteers we have available! You will be trained; call 317-398-4470 to get an application.
Clients Needed
Available on a permanent basis or due to a temporary illness or recovery — any age
Doctor order is required — if you need help getting that order, we can assist
Special diets are available as ordered by your doctor
Noon meal provided and can also request a second meal for evening
Self pay program — if assistance is needed, can be provided upon request
Meals provided by Major Hospital
This is a service available to this area – collaboration of Meals on Wheels, SCUFFY, Shelby Senior Services, and Major Health Partners. We need your help identifying those who need meals and help delivering the meals!
"Central Indiana"
"
Meals Offered to Seniors in Major Hospital Cafeterias
"
Vouchers are available at Senior Services for the CICOA Aging & In-Home Solutions nutrition program offered in cooperation with Major Hospital, Grandma's Pancake House and The Horizon Center to give seniors in Shelby County more choices for breakfast, lunch, and dinner by utilizing the services of Major Hospital.  Vouchers are redeemable at Major Hospital's cafeteria Monday-Friday.  They can be redeemed at Grandma's Pancake House at anytime throughout their hours.  To be eligible, seniors must be 60 years of age or older. There are no income restrictions. For a suggested contribution of $3 each, seniors will receive up to five vouchers per month. Special menus have been designated for the program. Additional items may be purchased for full price.
Other Meal Vouchers
CICOA also offers a voucher program that enables individuals age 60 and over to have more options and increased flexibility in their dining choices. For a suggested contribution of $3.00 each, seniors can receive up to eight vouchers per month that may be redeemed at hospital cafeterias for breakfast, lunch or dinner.
Participating Hospital Cafeterias:
Community Hospital East
Community North Hospital
Hancock Regional Hospital
Hendricks Regional Health
IU Health Morgan Hospital
Major Hospital
Witham Hospital
Voucher Distribution Sites:
Community Hospital East: Vouchers will be available on the first Wednesday of each month, 10 a.m.to noon at the Touchpoint program office at Community Hospital East.
Community North Hospital: Vouchers are available on the first Wednesday of each month from 10 a.m. to noon
Greenfield Senior Center: Seniors may purchase vouchers on the first and second Wednesday of each month at the Patricia Elmore Senior Center, 280 Apple Street in Greenfield. The vouchers are then redeemed during normal cafeteria hours at Hancock Regional Hospital, where special menus have been designated for the program.
Hendricks County Senior Services: 1201 Sycamore Lane, in Danville, Seniors are informed as soon as the site receives vouchers. No set days/times while supplies last. Vouchers may be redeemed at Hendricks Regional Health during normal cafeteria hours.
IU Health Morgan Hospital: Vouchers will be available at the hospital information desk on the first of each month, Monday through Friday, 6 a.m. to 5 p.m. while supplies last
Horizon Center-Shelby Senior Center: Vouchers are available each month from 8 a.m. to 4:30 p.m. at the Horizon Center while supplies last and may be redeemed at Major Hospital Monday through Friday during normal cafeteria hours.
Boone County Senior Services: Vouchers are available Monday through Friday from 8 a.m. to 4 p.m. while supplies last
Heritage Place: Monday through Friday from 8:30 a.m. to 4:30 p.m. while supplies last.

"Home-Delivered Meals"
CICOA delivers hot and wholesome meals to residents of Marion and the surrounding counties Monday through Friday. To receive home-delivered meals, individuals primarily should be confined to their home due to physical or mental health reasons, unable to prepare their own meals and meet one of the following eligibility criteria:
At least 60 years of age; or
The spouse of someone at least 60 years of age; or
Under the age of 60 with a disability and receiving services through CHOICE, SSBG, or Medicaid Waiver.
CICOA offers a regular diet only, as well as a nutritional analysis of all menus to empower health-conscious consumers watching calories, fat, carbohydrates, sodium, fiber or calcium. For more information or to arrange delivery, contact 317-254-3660.
Meals & More is a service of CICOA Aging & In-Home Solutions. As the state's largest Area Agency on Aging, CICOA's mission is to empower older adults, those of any age with a disability and family family caregivers to achieve the greatest possible independence, dignity and quality of life. We do this by connecting our clients with community-based resources and services to help them remain comfortably and safely at home and out of institutional care. Through a network of agencies, service groups and volunteers, CICOA provides home care services, home-delivered and neighborhood meals, transportation, home health care, long-term care options counseling, home modifications, respite care and caregiver assistance.
To apply for home-delivered meals, contact CICOA's Aging & Disability Resource Center at 317-254-3660 or toll-free at 800-432-2422.
To participate in congregate meals, you may complete the in-take form with the meal site manager at any neighborhood meal site.
8440 Woodfield Crossing Blvd. #175
Indianapolis, IN 46240
317-2548-5465
800-489-9550

"Farmer's Market Voucher Program"
Farmers Market Vouchers are available to participants at no cost.
Participants must be 60 years old or over or be a qualified disabled person. A qualified disabled person is enrolled in an AAA program, under 60 years old but over 21 years, living in housing for the elderly and participating in congregate nutrition services.
Participating Farmers Markets
Boone County
Sheridan Farmers Market – SR 38 & SR 47, 610 E 10th St, Sheridan; Biddle Memorial Park
Hamilton County
Fishers Farmers Market – 5 Municipal Drive, Fishers; behind Town Hall
Noblesville Farmers Market – Corner SR 32 & SR 19, Noblesville; in Riverview overflow lot
Hancock County
Farmers Market at the Fairgrounds – 602 N Apple St, Greenfield
Fortville Farmers Market – 701 S Maple St, Fortville
Tuttle Orchards – 5717 N 300 W, Greenfield
Hendricks County
Avon/Washington Township – 8082 US 36, Avon
Brownsburg Farmers Market – 61 N Green St, Brownsburg
Danville Farmers Market – 10 S Jefferson St, Danville
Nysewander Farms – 105 N East St, Plainfield
Pittsboro Farmers Market – 52 E Main St, Pittsboro; Scamahorn Park
Plainfield Chamber Farmers Market – SR 267N & US 40, 105 S East St, Plainfield
Johnson County
Franklin Farmers Market – 78 S Jackson St, Franklin
Indy Family Produce – 110 Bluffdale Drive, Greenwood
Old Town Greenwood Farmers Market – 525 N Madison Ave, Greenwood; Greenwood United Methodist Church
S&E Produce and Flowers – 320 Griffith Rd, Greenwood
Whiteland Orchard – 5559 N Graham Rd, Whiteland
Marion County
Binford Farmers Market – 6600 E 75th St, Indianapolis; Medtech College
Broad Ripple Farmers Market – 1115 Broad Ripple Ave, Indianapolis
Crooked Creek Farmers Market – 7929 N Michigan Rd, Indianapolis
Cumberland Farmers Market – 11501 E Washington St, Cumberland
Irvington Farmers Market – 5301 E St Clair St, Indianapolis; Ellenberger Park
Noble's Farm Stand – 7701 E 21st St, Indianapolis
Original Farmers Market at Indianapolis City Market – 222 East Market St, Indianapolis
Waterman's Family Farm – 7010 E Raymond St, Indianapolis
Morgan County
Allen & Richardson – 749 Morton Ave, Martinsville
Dry Dean Produce – 7146 N Baltimore Rd, Monrovia
Morgan County Farmers Market Moorseville – Corner of Main & Indiana Streets, Moorseville
Morgan County Farmers Market Martinsville – Corner of Main & Morgan Streets, Martinsville; NW side of courthouse square
Shelby County
Shelby County Farmers Market – Shelbyville Public Square, Shelbyville; east side
"Elders at the Table Initiative"
To learn more about EAT and the coalition partners who are committing their time and energies to ending senior hunger, visit www.eatcoalition.org.
"Meal Sites by County"
Neighborhood Meal Sites
Hot, nutritious meals are served Monday through Friday at various neighborhood meal sites. Lunch service times vary for each site. Reservations are required, so please contact the phone number on the neighborhood meal sites listing to make a reservation.
For information and meal reservations please call the number listed by the site.
Additional Shelby County Food Pantries
HUMAN SERVICES, INC.
825 Elm St.
Shelbyville, IN 46176
317-398-3153
8:30 AM to 11:30 AM and 1:30 PM to 4:00 PM
Thursday two times per month
SEVENTH DAY ADVENTIST
218 E. South Street
Shelbyville, IN 46176
317-398-3481
These times ONLY
1st & 3rd Tuesday
12:00 pm to 3:00 PM
One visit per month
FIRST BAPTIST CHURCH
12 W Broadway
Shelbyville, IN 46176
317-392-2729
2nd & 4th Sunday of each month
Must attend 9 AM worship service, food given out afterward
SALVATION ARMY
136 E. Washington Street
Shelbyville, IN 46176
317-398-7421
Lunch: 11:30 AM Mon thru Fr, Noon on Sunday.  Sack lunch on Sat. at noon.
Pantry: Mon., Wed., Fri. 1:00 PM to 3:30 PM
TRINITY METHODIST CHURCH
714 Fair Ave.
Shelbyville, IN 46176
317-364-0609
Open Tuesday, 5:00 to 7:00 PM
WALDRON BAPTIST CHURCH
112 Grant Street
Waldron, IN 46182
765-525-6026
1st, 3rd, and 5th Thursday 5:30 to 6:00 PM
WALDRON United Methodist Church
202 W. Washington St.
Waldron, IN 46182
765-525-6026
Mondays 9:00 AM to 1:00 PM
2nd and 4th Thursday 1:00 PM to 7:00 PM
May visit once a month
Meal served 4th Thursday 5:00 PM to 7:00 PM
PANTRY PALS
54 West Broadway, Suite 1
Shelbyville, IN 46176
317-392-7955