Fairland Horizon Center
May Events:
Times are a changing! There really IS a light at the end of this tunnel!!
Every week in May:
   9:30 – 10:15      Coffee and Chat
 10:15 – 11:00      Exercise with Kim on May 6 & 20
 10:00 – 11:00      Chair Volleyball on May 13 & 27
11: 00 – 12:00      Mind & Memory Games
All kinds of Games!!
   12:00-12:30      Noon Lunch!*
*All menus TBA by the first of May. Kathy Cooks! Except for May 20 and Peggy Miller is cooking! You must have a reservation for lunch. $5.00 per lunch. Watch your email or Facebook for updates!
May 13 12:45 Janice Huntsman, palliative care coordinator for MHP, will be joining us to explain the ins and out of palliative care. Janice has also worked for Hospice and is going to be a great resource in explaining the differences of both services. It is so important to have a grasp of these valuable programs before you or someone you love, might need them.
1:30 Board meeting
May 20 12:45 Music Time! Dr. Cheryl Hertzer, Director of Graduate programs at Marian University and daughter of Marilyn Hertzer,will be entertaining us with "Old Timey" tunes on her Mountain Dulcimer. You will not want to miss this delightful program!
May 27 12:45 Ceramic Painting with Janice and Tim Conway. These lovely folks are graciously instructing and bringing all the supplies for this hour and a half or so of pure fun and creativity. Be sure and sign up early as we are limited to 10 people for this special class. This is a wonderful opportunity to try something new! Free will donation jar available.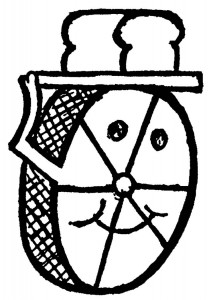 Fairland Meals on Wheels
Team Success
A very important Volunteer component for our Meals on Wheels program serving the Fairland area is transporting the meals from MHP to the pick-up location in Fairland!
This takes approximately 30 minutes – the folks on both ends are simply a delight and it is a wonderful volunteer opportunity for those with little free time but willing to serve the community!!
DETAILS
Pick up hot and cold container from MHP Cafeteria at 10:30 a.m.
Transport to Fairland Town Hall (old fire station). Turn towards Triton Schools off Fairland road, past Sutherlands, turn left on Washington. At stop sign turn right (never crossing railroad tracks). Town Hall is on the left – Linda and driver will meet you. Unload into their containers.
Return containers to MHP unless driving route the following day.
Mileage will be paid.
Background check required.
Meals are delivered Monday-Friday. You can sign up for one day per month, one day per week, whatever fits your schedule!!
Make a difference today!!
Contact Dee Perkins at Meals On Wheels if you are interested in volunteering at 317-398-4470.
**************************************************************************************************************