Fairland Horizon Center
Hours:
Fairland's Senior Center is open on Thursdays inside the new Fire Station.  Carey Street (400 North/Fairland Road.)  Hours: 9:00 a.m. – 3 p.m.  You are always welcome to "stay and play" after any program!
AUGUST EVENTS:
Lunch $4.00                       Please reserve by Monday eve
9:00 a.m. – 9:30 a.m.          Coffee Chat
9:30 a.m.-10:30 a.m.          Chair Volleyball ~  August 1 & 15
Line Dancing…August 29
Exercise with Liz ~ August 8 & 22
10:30 a.m.-11:45 a.m. Bible Study
Board Games with Jan
Hand and Foot
Bridge
August 1st:  Thursday Euchre Tournament.  12:00 p.m. Lunch: Kathy's Ravioli Casserole, salad, garlic bread and dessert.  1:00 p.m.  Euchre tournament…prizes for High and Low Scores.
August 8th:   "Show and Tell and Antiques Roadshow" 12:00 p.m. Lunch: Prepared by prepared by McKay Manor
Chicken and Noodles, mashed potatoes, green beans, rolls, hummingbird cake.  1:00 p.m.  All of us have something at home that has special memories.  Pack up an item or two and bring it to the center, prepared to share your story. If these items are something you would like to check the value on… Don Rabourn will provide his expertise advice…especially with pottery and glassware.
August 15th:   "FarmWifeFeeds.com" 12:00 p.m. Lunch:  Jennifer's Recipe Crock Pot Ranch/Dill chicken sandwiches, pea salad, chips and dessert.  1:00 p.m.  Jennifer Eck Campbell, (Bobbie's daughter) is a very busy lady who wears many hats!  She manages the website above about life on the farm, writes for DTN and Farm Progress and is the author of a children's book.  Join us for a delightful conversation with this home-town jewel!   2:00 p.m. Advisory Board.
August 22nd:  "Emergency! Plane Down!"  12:00 p.m. Lunch prepared by Walker Place.  Menu TBA.
1:00 p.m. Robbie Stonebraker shares a presentation on the crash of the Allegheny flight outside of London and how Emergency personnel would respond if it were to happen today.
August 29th:   "Are Your Affairs in Order?" Lunch 12:00 p.m. Kathy's Taco Salad with ground beef,  corn muffins and fried Mexican ice cream.  1:00 p.m. Jody Butts from McNeely Stephenson joins us for an update on the tools available to be assured that your wishes are carried out during a life ending illness, and after you have passed. One topic I have asked her to cover is dementia specific advance directives.   This is not everyone's favorite topic, but so important for everyone.
Rervations must be made to  have lunch.  Meal orders due by Monday evening.    Sign up at the center on Thursdays or call Kathy Miller, center coordinator, 317-398-4817.  Cost:  $4.00…new price for a New Year.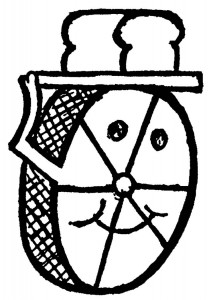 Fairland Meals on Wheels
Team Success
A very important Volunteer component for our Meals on Wheels program serving the Fairland area is transporting the meals from MHP to the pick-up location in Fairland!
This takes approximately 30 minutes – the folks on both ends are simply a delight and it is a wonderful volunteer opportunity for those with little free time but willing to serve the community!!
DETAILS
Pick up hot and cold container from MHP Cafeteria at 10:30 a.m.
Transport to Fairland Town Hall (old fire station). Turn towards Triton Schools off Fairland road, past Sutherlands, turn left on Washington. At stop sign turn right (never crossing railroad tracks). Town Hall is on the left – Linda and driver will meet you. Unload into their containers.
Return containers to MHP unless driving route the following day.
Mileage will be paid.
Background check required.
 Meals are delivered Monday-Friday. You can sign up for one day per month, one day per week, whatever fits your schedule!!
Make a difference today!!
 Contact Buffy Powers if you are interested in volunteering at 317-398-0127.
**************************************************************************************************************