Fairland Horizon Center
JULY EVENTS:
Fairland Seniors re-opening July 19th!!
It's been 17 weeks since we last gathered in Fairland!  I can hardly believe it!  It will be so good to be able to SEE you again!   Though many of us have spoken on the telephone, it was not until I started going around and videoing some of you for the Kathy's Corner Segments…that I realized just how much even I was missing using my eyes to behold the people that have made up such an important part of my life the past 5 years!  As anyone I have visited can attest…my anticipated 30 minute "filming shoots"…turned in to 1, 2, even 3 hour visits!!  We had so much to get caught up on!!
That being said, I do believe…that is exactly what we will spend a lot of July doing…. just getting caught up!  I am printing a very vague schedule and will add "specifics" each week as we go along, via email, Facebook or phone tree.   If we have learned anything the past few months it is that we can plan all we want to…and that plan may have to change an hour from now! Please be patient and know that while still can do some of our favorite things, some of them we will just have to spend time remembering for a while.  We must be open to making new memories that who knows it may also become our new favorites!
Please read through the new Senior Center reopening guidelines that are detailed elsewhere in this Horizon….we are all playing by the same rules, so no need for me to repeat them here?
So…WooHoo…Here's July 2020 in Fairland!
Mornings in July 
9:15 – 9:45 am        Check in and Chat
9:45 – 10:30 am      Exercise with Liz
10:30 – 12:00 pm    Bible Study with Ron Green in back classroom…
10:30 – 12:00 pm    Catching Up!  Story time!  Games!  Trivia in big room
July 16th    1:00-2:00 pm      Bingo
2:00- 3:00 pm     Ad. board meeting
July 23rd   1:00 – 2:00 pm        Bingo
2:00 – 3:00 pm       Kathy's Corner Video "Flower Tag"  for those
who do not have internet access or anyone else who want to stay!
July 30th   1:00 – 2:00 pm       BINGO
2:00 – 3:00 pm       Kathy's Corner Video "Favorite Things" for
those who do not have internet access or anyone else who wants stay!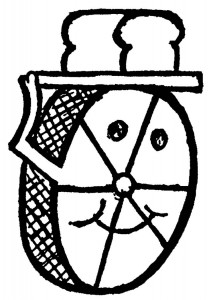 Fairland Meals on Wheels
Team Success
A very important Volunteer component for our Meals on Wheels program serving the Fairland area is transporting the meals from MHP to the pick-up location in Fairland!
This takes approximately 30 minutes – the folks on both ends are simply a delight and it is a wonderful volunteer opportunity for those with little free time but willing to serve the community!!
DETAILS
Pick up hot and cold container from MHP Cafeteria at 10:30 a.m.
Transport to Fairland Town Hall (old fire station). Turn towards Triton Schools off Fairland road, past Sutherlands, turn left on Washington. At stop sign turn right (never crossing railroad tracks). Town Hall is on the left – Linda and driver will meet you. Unload into their containers.
Return containers to MHP unless driving route the following day.
Mileage will be paid.
Background check required.
Meals are delivered Monday-Friday. You can sign up for one day per month, one day per week, whatever fits your schedule!!
Make a difference today!!
Contact Dee Perkins at Meals On Wheels if you are interested in volunteering at 317-398-4470.
**************************************************************************************************************