Fairland Horizon Center
DECEMBER EVENTS:
New hours for December thru February: 10:00 am- 1:15pm
in order to keep folks from having to go home for lunch and then make a trip back in the afternoon we have decided to try something different for the winter.

December in Fairland
10:00  – 10:15   Check in and Chat
10:15  – 11:00   Exercise with Liz
11:00  – 12:00   Bible Study with Ron Green
11: 00 – 12:00   Mind & Memory Games,
Trivia & Story time…

Dec. 3rd   12:00 – 1:15  DIY Christmas table  decorations with Don Rabourn….our resident flower man will show us some tricks of the trade as we create our own holiday bouquets using fresh greenery to fill our room with the scent of Christmas.  We will supply the materials, but bring your own container if you have something at home you would like to "fill."  Make one for yourself or one to take to a shut in….or both!!!

Dec.10th   12:00 – 1:00  Christmas Card Addressing…
Dec. 10th    2:00    Special field trip….Meet at the Grover Museum for a private tour of their Holiday trees, including our Senior's COVID Tree.         
Dec. 17th   12:00   Christmas Family Feud

Dec. 24th    Closed for Christmas Eve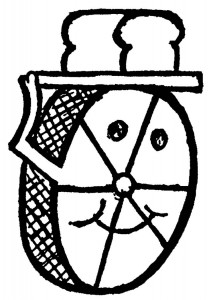 Fairland Meals on Wheels
Team Success
A very important Volunteer component for our Meals on Wheels program serving the Fairland area is transporting the meals from MHP to the pick-up location in Fairland!
This takes approximately 30 minutes – the folks on both ends are simply a delight and it is a wonderful volunteer opportunity for those with little free time but willing to serve the community!!
DETAILS
Pick up hot and cold container from MHP Cafeteria at 10:30 a.m.
Transport to Fairland Town Hall (old fire station). Turn towards Triton Schools off Fairland road, past Sutherlands, turn left on Washington. At stop sign turn right (never crossing railroad tracks). Town Hall is on the left – Linda and driver will meet you. Unload into their containers.
Return containers to MHP unless driving route the following day.
Mileage will be paid.
Background check required.
Meals are delivered Monday-Friday. You can sign up for one day per month, one day per week, whatever fits your schedule!!
Make a difference today!!
Contact Dee Perkins at Meals On Wheels if you are interested in volunteering at 317-398-4470.
**************************************************************************************************************