Fairland Horizon Center
Hours:
Fairland's Senior Center is open on Thursdays inside the new Fire Station.  Carey Street (400 North/Fairland Road.)  Hours: 10:00 a.m. – 3 p.m.  You are always welcome to "stay and play" after any program!
Schedule:
9:00-9:30 a.m.  Coffee Chat
9:30-10:30 a.m.  Chair Volleyball 
Oct. 4th & 18th Exercise with Liz
Oct. 11th Line Dancing with Liz! 
Oct 25th 10:30-11:45 a.m.  Bible Study                          
 Board Games with Jan
Hand and Foot Bridge
NOVEMBER EVENTS
 Low Sodium Soup Month….please bring cans for our senior food pantry.   We will be collecting every week, all month long.
Nov. 1st  First Thursday Euchre!  Noon Lunch: Ham, Hash Brown Casserole, Green Beans & Dessert.  1:00 p.m. Euchre tournament…prizes for High and Low Scores.  If Euchre is not your game, please feel free to stay and play other board games, color, or simply chat!
Nov. 8th   "Let's take a trip to Holland"  Noon Lunch:  Soups and Sandwiches and Dutch Apple Pie.  1:00 p.m.    Yvonne Jonas takes us on a trip to her home country of Holland.   You may remember this lovely, entertaining lady from our field trip to Jonas Productions earlier this year.  She is a hoot!!!  2:00 p.m.  Advisory Council.
Nov. 15th   "Why We Ring Those Bells"  Noon Lunch:  Kathy's Spaghetti, Salad, Bread and Dessert.  1:00 p.m.  Major Toni from the Shelbyville Salvation Army talks with us about her organization and the importance of their holiday bell drive.
Nov. 22nd   Closed for Thanksgiving….Nov. 23
Nov. 29th  "Music, Music, Music"  Noon Lunch Menu Baked Potato and Salad Bar.  1:00 p.m.  Michael Davis, conductor of the Indianapolis Symphonic Choir and Bob Foster, proprietor of the Hedgehog Music Showcase in Arcadia IN, will be here talk with us about their upcoming schedules and also will be entertaining us!  Michael and Bob have been friends of mine for years and are extremely talented musicians…you will love them!
Reservations must be made to  have lunch.  Meal orders due by Monday evening.    Sign up at the center on Thursdays or call Kathy Miller, center coordinator, 317-398-4817.  Cost:  $4.00…new price for a New Year.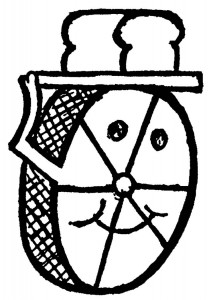 Fairland Meals on Wheels
Team Success
A very important Volunteer component for our Meals on Wheels program serving the Fairland area is transporting the meals from MHP to the pick-up location in Fairland!
This takes approximately 30 minutes – the folks on both ends are simply a delight and it is a wonderful volunteer opportunity for those with little free time but willing to serve the community!!
DETAILS
Pick up hot and cold container from MHP Cafeteria at 10:30 a.m.
Transport to Fairland Town Hall (old fire station). Turn towards Triton Schools off Fairland road, past Sutherlands, turn left on Washington. At stop sign turn right (never crossing railroad tracks). Town Hall is on the left – Linda and driver will meet you. Unload into their containers.
Return containers to MHP unless driving route the following day.
Mileage will be paid.
Background check required.
 Meals are delivered Monday-Friday. You can sign up for one day per month, one day per week, whatever fits your schedule!!
Make a difference today!!
 Contact Buffy Powers if you are interested in volunteering at 31-398-0127.
**************************************************************************************************************