Fairland Horizon Center
Hours:
Fairland's Senior Center is open on Thursdays inside the new Fire Station.  Carey Street (400 North/Fairland Road.)  Hours: 10:00 a.m. – 3 p.m.  You are always welcome to "stay and play" after any program!
Schedule:
Every Thursday:  Back to Regular Hours
Lunch  $4.00  Please reserve by Monday eve                
Every Thursday
Lunch  $4.00  Please reserve by Monday eve                
9:00-9:30 a.m.  Coffee Chat
9:30-10:30 a.m.  Chair Volleyball  ~ May 3 & 17
Exercise with Liz ~ May 10 & 24
Exercise with Joyce  ~ May 31
10:30-11:45 a.m.   Bible Study                          
Board Games with Jan
Hand and Foot Bridge
May 3rd:  First Thursday Euchre!  12:00 p.m. Lunch: Mexican Casserole, Black Bean and Corn Salad, Mexican Fried Ice Cream.  1:00 p.m. Euchre tournament; prizes for High and Low Scores.  If Euchre is not your game, please feel free to stay and play other board games, or just chat!
May 10th:  Indiana Celebrity…Randy Ollis!!!  12:00 p.m.  Lunch TBA.  1:00 p.m. WISH TV's, meteorologist Randy Ollis joins us for the afternoon as he shares weather facts, safety advice and his own personal testimony about his journey with cancer. Tell your friends!!   This will be a wonderful presentation!
May 17th:   "CICOA Fairland Town Forum"  12:00 p.m. Lunch:  Provided by SCCOA.  1:00 p.m. Shelby County Council on Aging will be here for us to share our thoughts about aging in our community.
May 24th:  "Music time"12:00 p.m. Lunch TBA.  1:00 p.m. "The Shepherd Brothers"  Join us for their special brand of good old country and gospel songs!
May 31st:  "And I Have the T-Shirt to Prove It!" Day.  Lunch…First Cook out of the season!  Hamburgers, Hot Dogs and All the Fixins.  1:00 p.m.  Dig deep in your drawers and pull out one of those T-Shirts that everyone has…something from a vacation, a special sporting event, a special gift. Wear your T-Shirt and share your memories with the rest of the group. 
Sunday May 6th:  Jazz Kitchen Trip, Sunset Stomp Dixieland Band.  Chuck and Jerry Berry have agreed to drive the buses on Sunday May the 6th.  They will leave New Life UMC at 4:30 p.m.  There will also be a bus leaving from Shelbyville, Kroger Parking Lot.  The doors open at TJK with music from 6-9 p.m. You will arrive back between 9:30 – 9:45 p.m.  The charge for transportation and for the cover charge is $15.00. Please make your payment when you sign up.  The Jazz Kitchen has a good menu of appetizers, sandwiches and full meals. Any food that you choose to order will be your expense .  Questions?  Please give me a call at 317 398-4817 or email me at kmller@icloud.com. 
Reservations must be made to  have lunch.  Meal orders due by Monday evening.    Sign up at the center on Thursdays or call Kathy Miller, center coordinator, 317-398-4817.  Cost:  $4.00…new price for a New Year.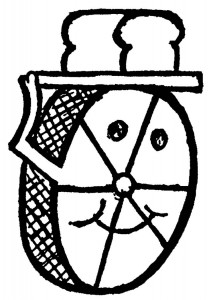 Fairland Meals on Wheels
Team Success
A very important Volunteer component for our Meals on Wheels program serving the Fairland area is transporting the meals from MHP to the pick-up location in Fairland!
This takes approximately 30 minutes – the folks on both ends are simply a delight and it is a wonderful volunteer opportunity for those with little free time but willing to serve the community!!
DETAILS
Pick up hot and cold container from MHP Cafeteria at 10:30 a.m.
Transport to Fairland Town Hall (old fire station). Turn towards Triton Schools off Fairland road, past Sutherlands, turn left on Washington. At stop sign turn right (never crossing railroad tracks). Town Hall is on the left – Linda and driver will meet you. Unload into their containers.
Return containers to MHP unless driving route the following day.
Mileage will be paid.
Background check required.
 Meals are delivered Monday-Friday. You can sign up for one day per month, one day per week, whatever fits your schedule!!
Make a difference today!!
 Contact Janie Schuster at janieschuster15@gmail.com for additional information!!
**************************************************************************************************************