Fairland Horizon Center
Hours:
Fairland's Senior Center is open on Thursdays inside the new Fire Station.  Carey Street (400 North/Fairland Road.)  Hours: 9:00 a.m. – 3 p.m.  You are always welcome to "stay and play" after any program!
DECEMBER EVENTS:
9:00-9:30 a.m.       Coffee Chat
9:30-10:30 a.m.     Chair Volleyball  ~ Dec. 5 & 19
                                Exercise ~ Dec. 12
10:30-11:45 a.m.    Bible Study                           
                                Board Games with Jan 
                                Hand and Foot/Bridge
December 5th:    First Thursday Euchre!  Noon Lunch:  Ham & Bean Soup, cornbread, slaw and dessert.  1:00 p.m. Euchre tournament there will be prizes for High and Low Scores.
December 12th:   "Haul out the Holly" Giving Tree Gifts are due TODAY.  12:00 noon   Holiday Pitch In!  Bring your favorite holiday dish to share with everyone, or take this opportunity to try out a new recipe. There will be a sign-up sheet, so be thinking about what you might like to bring.  Not everyone will need to bring a dish, so no worries if all you want to bring is your appetite.  1:00 p.m.  Triton Central Chamber Choir entertains and delights us with Music of the Season.  Advisory board today following music.
December 19th:   An Old Fashioned Christmas 12:00 noon  Mom's Christmas Casserole, veggie, salad and dessert.  1:00 p.m.  An Old Fashioned Christmas Afternoon….after our bellies are full, let's sit back and tell our favorite Christmas Stories from years gone by, sing a few Christmas Carols, address a few cards to those who are away from us and dream about our hopes and wishes for the new year.
Closed on December 26th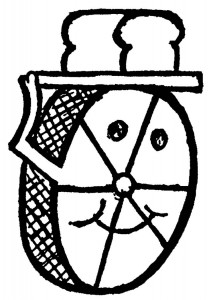 Fairland Meals on Wheels
Team Success
A very important Volunteer component for our Meals on Wheels program serving the Fairland area is transporting the meals from MHP to the pick-up location in Fairland!
This takes approximately 30 minutes – the folks on both ends are simply a delight and it is a wonderful volunteer opportunity for those with little free time but willing to serve the community!!
DETAILS
Pick up hot and cold container from MHP Cafeteria at 10:30 a.m.
Transport to Fairland Town Hall (old fire station). Turn towards Triton Schools off Fairland road, past Sutherlands, turn left on Washington. At stop sign turn right (never crossing railroad tracks). Town Hall is on the left – Linda and driver will meet you. Unload into their containers.
Return containers to MHP unless driving route the following day.
Mileage will be paid.
Background check required.
 Meals are delivered Monday-Friday. You can sign up for one day per month, one day per week, whatever fits your schedule!!
Make a difference today!!
 Contact Buffy Powers if you are interested in volunteering at 317-398-0127.
**************************************************************************************************************