Fairland Horizon Center
April Events:
Every Thursday at Fairland Fire Dept. Community Room
400 W 400 N, Fairland, IN 46126
9:30 am until we are done for the day!
Kathy Miller, 317 398-4817 or 317 364-0029
Mornings:
9:30-   10:00      Coffee Chat
10:00 – 11:00      Exercises with Abbagail  Apr. 13 & 27
10:00 – 11:00     Chair Volleyball  Apr. 6 & 20
11:00                  BIBLE STUDY
11:00 -12:00      Mind Games , Board Games, Bridge
12:00                  Lunch $5.00
Please make reservations by the Tuesday prior
April 6    First Thursday Euchre  
Lunch:   Sloppy joes, chips, corn pudding, slaw, dessert
1:00  Euchre tournament
…prizes for High and Low Scores
April 13   "Puzzle-a-thon"
Lunch:  Kathy's Surprise TBA
1:00   Our yearly jig saw puzzle-a-thon! Puzzling is good for our thinking skills and great for chatting time. Please join us for an afternoon of fun!  Even if you are not in to puzzling by yourself, give this group effort a try and you will not be disappointed!  Prizes will be awarded to the first team to complete their puzzle.
April 20  "Thurman's Story"  
Lunch:  Sandwiches, potato salad, veggie sticks, dessert
1:00  Thurman Adams is a wonderful Christian musician who sang for us about a year and a half ago.  Much has happened in his life since then.  Come and hear the incredible story of how God has blessed him as he blesses us once again with his music.
Advisory Board meeting following presentation.  Please stay and help with ideas and plans for the next few months.
April 27    "Buffy Powers…what's new???"
Lunch: Baked potato and salad bar
1:00  Many of you remember Buffy from her time with Shelby Senior Services.  She now works with Infinity Home Care Plus and is active in the new Shelby County Active Aging Coalition.  Today you will learn about these services and be asked to give your input on needs you see for our Shelby County seniors. Buffy is neat gal –  always delightful, informative, and entertaining!
Feel free to stay after the presentation for Hand and Foot or other games.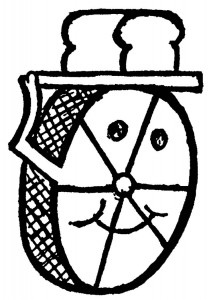 Fairland Meals on Wheels
Team Success
A very important Volunteer component for our Meals on Wheels program serving the Fairland area is transporting the meals from MHP to the pick-up location in Fairland!
This takes approximately 30 minutes – the folks on both ends are simply a delight and it is a wonderful volunteer opportunity for those with little free time but willing to serve the community!!
DETAILS
Pick up hot and cold container from MHP Cafeteria at 10:30 a.m.
Transport to Fairland Town Hall (old fire station). Turn towards Triton Schools off Fairland road, past Sutherlands, turn left on Washington. At stop sign turn right (never crossing railroad tracks). Town Hall is on the left – Linda and driver will meet you. Unload into their containers.
Return containers to MHP unless driving route the following day.
Mileage will be paid.
Background check required.
Meals are delivered Monday-Friday. You can sign up for one day per month, one day per week, whatever fits your schedule!!
Make a difference today!!
Contact Dee Perkins at Meals On Wheels if you are interested in volunteering at 317-398-4470.
**************************************************************************************************************