Fairland Horizon Center
Hours:
Fairland's Senior Center is open on Thursdays inside the new Fire Station.  Carey Street (400 North/Fairland Road.)  Hours: 9:00 a.m. – 3 p.m.  You are always welcome to "stay and play" after any program!
JUNE EVENTS:
Lunch  $4.00        Please reserve by Monday eve
9:00-9:30 a.m.      Coffee Chat
9:30-10:30 a.m.    Chair Volleyball ~ June 6 & 20
Hand exercise, Strawberry Cutting ~ June 13
Exercise with Liz ~ June 27
10:30-11:45 a.m.   Bible Study
Board Games with Jan
Hand and Foot & Bridge
12:00 p.m.             Lunch
If you would like to bring something for the senior pantry, this month's featured items are:  Laundry Detergent and Paper Towels.
June 6th:  "First Thursday Euchre."  12:00 p.m.  Lunch: Ham sliders, baked beans, coleslaw and dessert.  1:00 p.m. Euchre tournament prizes for High and Low Scores.
June 13th:  Meet at the Fairland Town Hall (Old Fire Station).  Join us at 9:00 a.m. to help cut strawberries for the annual Strawberry festival.  The firemen will be busy in our usual home, getting ready for the fish fry, so the town council has generously offered their space to us.  Please bring you own knife and bowl.  Free lunch for those who come to work!   Pizza, Salad and Dessert!
June 20th:  The Longest Day and National Alzheimer's Awareness Month…everyone wear Purple!  12:00 p.m.  Pork BBQ, macaroni and cheese, broccoli, slaw and dessert.  12:45 p.m.  Stacy Bunes ClearCaptions will be here to tell you about a brand new ClearCaptions Moble app and mobile call captioning service that is available to you at absolutely no cost, with no contracts and fees when you qualify!  1:00 p.m.  "I've been working on the railroad, all the live LONG day!"  You will not want to miss this presentation with author Darrell French about the railroad that runs through Fairland!  "The story of this railroad begins in 1846, just 24 yrs. after central Indiana was bargained for from the Indians. At that time the tracks only ran from Martinsville to Franklin.  Join us for the "rest of the story" about this integral part of the history of our town.
June 27th:  Have you Heard? …it's your Birthday!  Amber Keck with Indiana Hearing Aid Company will be here from 10:30 on, to offer free hearing tests and provide information about their company that helps with Medicare approved hearing aids.  12:00 p.m.  Lunch: Party Food, sign up to bring your favorite finger foods for lunch.  If baking is your specialty…then sign up for one of the 6 birthday cakes (or cupcakes) needed for our party!  Have lunch with everyone celebrating a birthday in your birth month!  Each table will be decorated to correspond with the month. Prizes will be awarded for the most creative table and most creative cake.  We will even play party games!
Rervations must be made to  have lunch.  Meal orders due by Monday evening.    Sign up at the center on Thursdays or call Kathy Miller, center coordinator, 317-398-4817.  Cost:  $4.00…new price for a New Year.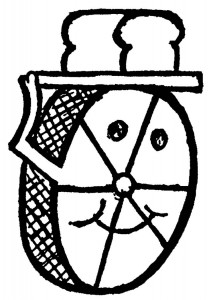 Fairland Meals on Wheels
Team Success
A very important Volunteer component for our Meals on Wheels program serving the Fairland area is transporting the meals from MHP to the pick-up location in Fairland!
This takes approximately 30 minutes – the folks on both ends are simply a delight and it is a wonderful volunteer opportunity for those with little free time but willing to serve the community!!
DETAILS
Pick up hot and cold container from MHP Cafeteria at 10:30 a.m.
Transport to Fairland Town Hall (old fire station). Turn towards Triton Schools off Fairland road, past Sutherlands, turn left on Washington. At stop sign turn right (never crossing railroad tracks). Town Hall is on the left – Linda and driver will meet you. Unload into their containers.
Return containers to MHP unless driving route the following day.
Mileage will be paid.
Background check required.
 Meals are delivered Monday-Friday. You can sign up for one day per month, one day per week, whatever fits your schedule!!
Make a difference today!!
 Contact Buffy Powers if you are interested in volunteering at 317-398-0127.
**************************************************************************************************************