Fairland Horizon Center
Hours:
Fairland's Senior Center is open on Thursdays inside the new Fire Station.  Carey Street (400 North/Fairland Road.)  Hours: 10:00 a.m. – 3 p.m.  You are always welcome to "stay and play" after any program!
Schedule:
9:00-9:30 a.m.  Coffee Chat
9:30-10:30 a.m.  Chair Volleyball 
Oct. 4th & 18th Exercise with Liz
Oct. 11th Line Dancing with Liz! 
Oct 25th 10:30-11:45 a.m.  Bible Study                          
 Board Games with Jan
Hand and Foot Bridge
September Activities:
Sept. 23rd:  4th Anniversary Bash.  4:30 p.m. to 7:00 p.m. at the Fairland Fire Station.  Rain or Shine!!
Sept. 27th:  "It's Not about giving up…It's about getting help!" 12:00 p.m. Lunch: Sandwiches and Chips provided by Great Lakes Caring, Kathy's Chinese Slaw & Dessert.  1:00 p.m. Crystal Fossmeyer, a patient care coordinator, explains how Great Lakes Caring can help you or someone you love with home health, palliative or hospice care. Flu Shots sponsored by Walgreens.
 October Activities
Oct.4th:   First Thursday Euchre!  Noon Lunch: Baked Potato, Salad Bar & Dessert. 1:00 p.m.  Euchre tournament…prizes for High and Low Scores.  If Euchre is not your game, please feel free to stay and play other board games, color, or simply chat!
Oct. 8th   Monday 3:00… you are all invited to the Triton Middle School for the dress rehearsal for their upcoming plays. This is a free event!!  Sign up at the center or call Kathy if you would like to participate.  They always do refreshments for us and they need an approximate count.  Please do not get to the school until after 2:50, as to miss the bus traffic.
 Oct.11th:  Did You Follow Your Parents' Advice?  Noon Lunch:  Lunch provided by Walker Place.   Menu TBA.  1:00 p.m.   "Did You Follow Your Parents Advice?" Tell the truth now!!….Brenda Smith walks us down memory lane as we share our thoughts on all those things we did…or did not do… much to our parents' "chagrin!"
 Oct. 18th:  "Keep Smilin!"  Noon Lunch: Lunch provided by Vicki Harris.  Fried Chicken, Potato Salad, Veggie Salad, Chips and Dessert.  1:00p.m. Vicki Harris, (counselor) shares with us some of the ways we can help cope with the adjustments of growing older.  It is easy to get depressed about all the things we "used to be able to do!!"  A good conversation for everyone!  2:00p.m.  Advisory Board (third Thursday this Month).
 Oct. 25th:  Triton Schools Update.  Noon Lunch:  Kathy's Chili, Peanut Butter Sandwiches, Cheese, Crackers, Pickles, Carrot and Celery Sticks, Apple something for dessert.  1:00 p.m.  Chris Hoke, Superintendent of Northwestern Consolidated schools, joins us to discuss what's new with our grandchildren's education and, most important, what Triton is doing to keep our schools safe.
Reservations must be made to  have lunch.  Meal orders due by Monday evening.    Sign up at the center on Thursdays or call Kathy Miller, center coordinator, 317-398-4817.  Cost:  $4.00…new price for a New Year.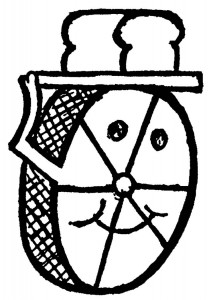 Fairland Meals on Wheels
Team Success
A very important Volunteer component for our Meals on Wheels program serving the Fairland area is transporting the meals from MHP to the pick-up location in Fairland!
This takes approximately 30 minutes – the folks on both ends are simply a delight and it is a wonderful volunteer opportunity for those with little free time but willing to serve the community!!
DETAILS
Pick up hot and cold container from MHP Cafeteria at 10:30 a.m.
Transport to Fairland Town Hall (old fire station). Turn towards Triton Schools off Fairland road, past Sutherlands, turn left on Washington. At stop sign turn right (never crossing railroad tracks). Town Hall is on the left – Linda and driver will meet you. Unload into their containers.
Return containers to MHP unless driving route the following day.
Mileage will be paid.
Background check required.
 Meals are delivered Monday-Friday. You can sign up for one day per month, one day per week, whatever fits your schedule!!
Make a difference today!!
 Contact Janie Schuster at janieschuster15@gmail.com for additional information!!
**************************************************************************************************************