Fairland Horizon Center
May Events:
Every Thursday at Fairland Fire Dept. Community Room
9:30 am until we are done for the day!
Kathy Miller, 317 398-4817 or 317 364-0029
Mornings:
9:30-   10:00      Coffee Chat
10:15 – 11:00     Exercises with Abbagail May 12 & 26
10:00 – 11:00     Chair Volleyball  May 5 & 19
Bring a Friend! Lots of Fun!!!
11:00                  BIBLE STUDY
11:00 -12:00      Mind Games , Board Games, Bridge
12:00                  Lunch $5.00
Pease make reservations by the Tuesday prior
May 5    First Thursday Euchre 
Lunch:   Taco Bar with all the Fixins, Mexican Ice Cream Dessert
1:00  Euchre tournament
…prizes for High and Low Scores
May 12 "Remembering Mother"
Lunch:  Mom's Chicken Casserole and Cherry Cream Pie. Peas and Caroline's Mom's (Tooties's), Orange Jello Salad
1:00  Everyone has a special memory of their Mother…please come prepared to share some of yours. If you have something special at home, that belonged to your Mom…something she made or special gift she gave you, bring that along too! Let's honor these ladies, that brought us in to this world!
May 19  Fun Afternoon TBA
Lunch: Prepared by Walker Place.  Menu TBA
1:00  Program to be announced! As always, a good time is promised! Details will be provided at a later date.
Advisory Board meeting following presentation.  Please stay and help with ideas and plans for the next few months.
May 26   Cook Out and Games!
Lunch: First Cook Out of the Summer…Hamburgers, Hot Dogs, Sides and Desserts
1:00 Games and Outdoor Fun!!!
If weather permits!!! We will journey over to the NEW FAIRLAND PICKLE BALL COURT for a demonstration match with our own resident expert, Bob Brown!  If you want to give it a try,. there will be an opportunity for that or if you just want to sit and cheer!  I will also have some corn hole games and, yes, if you want to stay in and play cards or board games, that is fine too!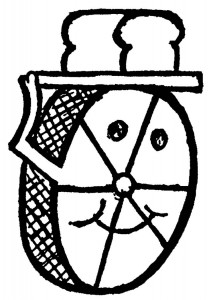 Fairland Meals on Wheels
Team Success
A very important Volunteer component for our Meals on Wheels program serving the Fairland area is transporting the meals from MHP to the pick-up location in Fairland!
This takes approximately 30 minutes – the folks on both ends are simply a delight and it is a wonderful volunteer opportunity for those with little free time but willing to serve the community!!
DETAILS
Pick up hot and cold container from MHP Cafeteria at 10:30 a.m.
Transport to Fairland Town Hall (old fire station). Turn towards Triton Schools off Fairland road, past Sutherlands, turn left on Washington. At stop sign turn right (never crossing railroad tracks). Town Hall is on the left – Linda and driver will meet you. Unload into their containers.
Return containers to MHP unless driving route the following day.
Mileage will be paid.
Background check required.
Meals are delivered Monday-Friday. You can sign up for one day per month, one day per week, whatever fits your schedule!!
Make a difference today!!
Contact Dee Perkins at Meals On Wheels if you are interested in volunteering at 317-398-4470.
**************************************************************************************************************