Fairland Horizon Center
December Events:
Every Thursday at Fairland Fire Dept. Community Room
400 W 400 N, Fairland, IN 46126
9:30 am until we are done for the day!
Kathy Miller, 317 398-4817 or 317 364-0029
Mornings:
9:30-   10:00      Coffee Chat
10:15 – 11:00     Exercises with Abbagail  Dec. 8
10:00 – 11:00     Chair Volleyball  Dec. 1 & 15
11:00                 BIBLE STUDY
11:00 -12:00      Mind Games , Board Games, Bridge
12:00                  Lunch $5.00
Please make reservations the Tuesday prior.
Dec. 1    First Thursday Euchre!  
Noon Lunch:  Chili, peanut butter sandwiches, veggie sticks, cheese and crackers, and dessert
1:00  Euchre tournament …  prizes for High and Low Scores
 Dec. 6th, 11:30 Shelbyville Horizon Center 
$5.00 pre pay  ~   you must sign up for this by Dec. 1
Dec. 8    "Haul out the Holly"     
Giving Tree Gifts are due TODAY
Noon Lunch: Something different …You will like, I promise!
1:00  Triton Central Chamber Choir entertains and delights us with Music of the Season.
Wrapping of Giving Tree Gifts, that need wrapped!

Dec. 15  "Christmas Around the World"
Noon Lunch:  Holiday dishes from around the world, don't worry, many from the good old USA
1:00   Christmas around the World… Judy Berry  will display several of her Nativity Collection and Darlene Morgan will lead us in Holiday Trivia Around the World! Carols and Legends with Kathy from around the world too!

Closed on Dec. 22
Dec. 29  Happy New Year….a little early!
Note the special time!
Doors open at 11:30
Noon Lunch: Kathy's favorite party foods! A feast of fun!
1:00   Let's Party!!  Every good New Years Party includes music, so that's exactly what I have for you! Swinging to music with Garry Lauziere! Robin and I met Garry at a social event we were entertaining for about 6 years ago.  He just happened to bring along his trumpet and sat in with the band.  What fun! We called him to play on several gigs after that! He's a great entertainer with a wonderful sound set up that allows him to have a "band" accompanying him as he plays and sings.  So dress in your party clothes if you like, bring your dancing shoes, if you want to "cut a rug" and let's ring in the New Year with joy and hope! Of course a toast with sparkling grape juice!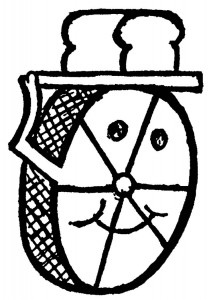 Fairland Meals on Wheels
Team Success
A very important Volunteer component for our Meals on Wheels program serving the Fairland area is transporting the meals from MHP to the pick-up location in Fairland!
This takes approximately 30 minutes – the folks on both ends are simply a delight and it is a wonderful volunteer opportunity for those with little free time but willing to serve the community!!
DETAILS
Pick up hot and cold container from MHP Cafeteria at 10:30 a.m.
Transport to Fairland Town Hall (old fire station). Turn towards Triton Schools off Fairland road, past Sutherlands, turn left on Washington. At stop sign turn right (never crossing railroad tracks). Town Hall is on the left – Linda and driver will meet you. Unload into their containers.
Return containers to MHP unless driving route the following day.
Mileage will be paid.
Background check required.
Meals are delivered Monday-Friday. You can sign up for one day per month, one day per week, whatever fits your schedule!!
Make a difference today!!
Contact Dee Perkins at Meals On Wheels if you are interested in volunteering at 317-398-4470.
**************************************************************************************************************