Fairland Horizon Center
February Events:
Hello Everyone,
If the pandemic settles down and we are allowed to reopen in February, I will be there with bells on and hearts around my neck – it is the month to celebrate love!!!  We've been away from one another for so long it seems and we've got a lot of lovin' to do!!
If permitted, we will meet on our usual Thursdays: Feb, 4, 11, 18 and 25th between 10:00 and 1:00.  I am waiting until early Feb. to set the exact programming and will let you know as each week is set with Valentines Day and Mardi Gras this month….I have loads of ideas!
If by chance, we are unable to meet and you want to do something special at home…I looked up holidays in February just to see if there were any I was unaware of.  Much to my surprise, there is a website called timeanddate.com and "Just for Fun Holidays" is one of their features so here is what is listed Thursdays on their site:
Feb. 4   "Thank your Mailman Day " … not a bad idea….they have all had a heck of a year too!
Feb. 11  "Make a Friend Day " …  always a good idea…or simply get in touch with one you have not heard from for a while!
Feb. 18  "Battery Day"  …  not exactly sure what they have in mind…but a good day to change the batteries in your flash lights??
Feb. 25      No Listing!!!!    There were only 4 days in Feb that did not have "a holiday theme"  assigned to them.
Have you got any ideas of something you would like to celebrate in February??  If so, write to me at kmiller@shelbyseniorservices.org and I will list your suggestions in the next newsletter.
By the way, I am glad we do not meet on Fridays! Friday Feb. 5th is listed as Work Naked Day!
Hope to see you on Thursdays (not Fridays!) in Fairland!
Kathy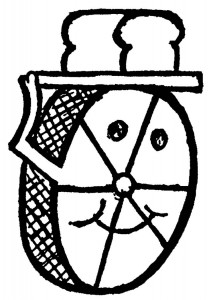 Fairland Meals on Wheels
Team Success
A very important Volunteer component for our Meals on Wheels program serving the Fairland area is transporting the meals from MHP to the pick-up location in Fairland!
This takes approximately 30 minutes – the folks on both ends are simply a delight and it is a wonderful volunteer opportunity for those with little free time but willing to serve the community!!
DETAILS
Pick up hot and cold container from MHP Cafeteria at 10:30 a.m.
Transport to Fairland Town Hall (old fire station). Turn towards Triton Schools off Fairland road, past Sutherlands, turn left on Washington. At stop sign turn right (never crossing railroad tracks). Town Hall is on the left – Linda and driver will meet you. Unload into their containers.
Return containers to MHP unless driving route the following day.
Mileage will be paid.
Background check required.
Meals are delivered Monday-Friday. You can sign up for one day per month, one day per week, whatever fits your schedule!!
Make a difference today!!
Contact Dee Perkins at Meals On Wheels if you are interested in volunteering at 317-398-4470.
**************************************************************************************************************