Fairland Horizon Center
Hours:
Fairland's Senior Center is open on Thursdays inside the new Fire Station.  Carey Street (400 North/Fairland Road.)  Hours: 9:00 a.m. – 3 p.m.  You are always welcome to "stay and play" after any program!
OCTOBER EVENTS:
9:00-9:30 a.m.     Coffee Chat
9:30-10:30 a.m.   Chair Volleyball  ~ Oct. 3, 17, 31
Exercise with Liz ~ Oct. 10, 24
10:30-11:45 a.m.  Bible Study
Board Games with Jan
Hand and Foot
Bridge
Oct.3rd:  First Thursday Euchre!  Noon Lunch: Baked potato and salad bar & dessert.  1:00 p.m. Euchre tournament…prizes for High and Low Scores.  If Euchre is not your game, please feel free to stay and play other board games, color, or simply chat!
Oct. 7th:   Monday 3:00… you are all invited to the Triton Middle School for the dress rehearsal for their upcoming play. This is a free event!!   Sign up at the center or call Kathy if you would like to participate.   They always do refreshments for us and they need an approximate count.  Please do not get to the school until after 2:50, as to miss the bus traffic. THIS ONE WILL BE LESS THAN AN HOUR!
Oct.10th:   "King of the Road"….Steve Jeffris.  Noon Lunch: Fried Chicken and Fixins plus dessert!  1:00 p.m. Steve Jeffris.  This fabulous entertainer travels many miles every year with his guitar, performing for festivals, fairs, reunions and clubs all over the United States.  With a repertoire from "Always" and "Anytime"…to "Hello Darlin" and "Don't be Cruel"… this "King of the Road" will give us an afternoon filled with great music!  2:00 p.m. Advisory Board.
Oct. 17th:  A very special guest!   Brad Long talks Basketball, Life and "Hoosiers".  Noon Lunch:  Kathy's Chili, Peanut Butter Sandwiches, cheese, crackers, pickles, carrot and celery sticks, dessert provided by Senior Helpers.  1:30 p.m. Center Grove graduate, Brad Long, not only is a basketball player, but he played one in the hit movie "Hoosiers.".  Many thanks to of Main Street Hospice, Franklin IN for making today's program possible.
Oct. 24th:  Good Advice from an RN ~ Rich Esters. FREE FLU SHOTS 1p.m. -2:00p.m.   Bring your Medicare Card 12:00 p.m. Chicken Parmesan, sides and dessert that is provided by Walker Place.  1:00 p.m.  Rich Esters (yes, Nancy's son and also a thyroid cancer survivor)  joins us to share his firsthand experience of being a nurse and how paying attention to what your body is telling you…might just save your life!
Oct. 31st:  Halloween Party and Scary Tales!  Tap in to your "inner child" and wear a costume!  Prizes will be awarded!  Vampire Volleyball 9:30 a.m.. Bible Study and Ghost Bingo 10:30 a.m. Lunch at Noon: Ghost and Goblin Treats!!! Costume Judging…let's have lots of participants!  1:00 p.m. Professional storyteller, Bob Sanders will be here to share Spooky Tales.
Reservations must be made to  have lunch.  Meal orders due by Monday evening.    Sign up at the center on Thursdays or call Kathy Miller, center coordinator, 317-398-4817.  Cost:  $4.00…new price for a New Year.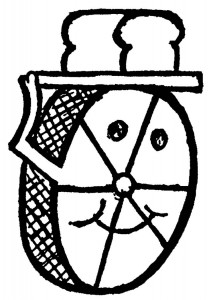 Fairland Meals on Wheels
Team Success
A very important Volunteer component for our Meals on Wheels program serving the Fairland area is transporting the meals from MHP to the pick-up location in Fairland!
This takes approximately 30 minutes – the folks on both ends are simply a delight and it is a wonderful volunteer opportunity for those with little free time but willing to serve the community!!
DETAILS
Pick up hot and cold container from MHP Cafeteria at 10:30 a.m.
Transport to Fairland Town Hall (old fire station). Turn towards Triton Schools off Fairland road, past Sutherlands, turn left on Washington. At stop sign turn right (never crossing railroad tracks). Town Hall is on the left – Linda and driver will meet you. Unload into their containers.
Return containers to MHP unless driving route the following day.
Mileage will be paid.
Background check required.
 Meals are delivered Monday-Friday. You can sign up for one day per month, one day per week, whatever fits your schedule!!
Make a difference today!!
 Contact Buffy Powers if you are interested in volunteering at 317-398-0127.
**************************************************************************************************************