Fairland Horizon Center
June Events:
Lunch  $5.00  Please reserve by Monday eve
9:30-   10:00     Coffee and Chat
10:15 -11:00     Exercise with Kim  ~ June 3
10:00 -11:00     Chair Volleyball   ~ June 10 & 24
11:00 -12:00     Mind Games
Board Games
Hand and Foot  &  Bridge
June 3  "First Thursday Euchre"
12:00 Lunch: Kathy's Chicken Casserole, Green    Beans, Beets and Dessert
1:00  Euchre tournament…prizes for High and Low Scores
June 10   "Music Music Music"
12:00 Lunch: Kathy's Lasagna, Salad, Garlic Bread and Dessert
1:00  I am so excited that Bob Foster (guitar), Michael Davis (guitar, fiddle) and Robin Hopkins (banjo, guitar)  will be joining us for a swinging "jam."  These talented musician friends will entertain us with western swing, a little country, a little gypsy jazz—something for everyone!  And, Michael can tell us all about his trip to Carnegie Hall where he was honored for his role as a conductor! These men are the real deal, folks!!!  You will not want to miss this!
June 17th   Closed for the Fairland Fish Fry 
Be sure and come by the Fire Station on Friday (18th) or Saturday (19th) for the best fried fish around!!  All proceeds benefit our Fairland Volunteer Fire Dept.
June 24th  "Prayer Beads with Nancy"  
12:00 Lunch: Kathy's Taco Salad and Mexican Fried Ice Cream
1:00  Prayer Beads are used in many religious circles. Nancy Esters will bring all the supplies and will be leading this session. (For those brave souls who made paper cup baskets with ME, this will be much easier!!!)  Plan on staying with us and making a prayer bracelet for yourself or you someone you care about.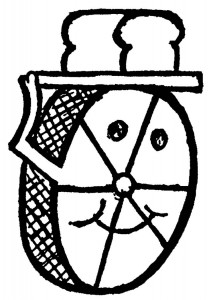 Fairland Meals on Wheels
Team Success
A very important Volunteer component for our Meals on Wheels program serving the Fairland area is transporting the meals from MHP to the pick-up location in Fairland!
This takes approximately 30 minutes – the folks on both ends are simply a delight and it is a wonderful volunteer opportunity for those with little free time but willing to serve the community!!
DETAILS
Pick up hot and cold container from MHP Cafeteria at 10:30 a.m.
Transport to Fairland Town Hall (old fire station). Turn towards Triton Schools off Fairland road, past Sutherlands, turn left on Washington. At stop sign turn right (never crossing railroad tracks). Town Hall is on the left – Linda and driver will meet you. Unload into their containers.
Return containers to MHP unless driving route the following day.
Mileage will be paid.
Background check required.
Meals are delivered Monday-Friday. You can sign up for one day per month, one day per week, whatever fits your schedule!!
Make a difference today!!
Contact Dee Perkins at Meals On Wheels if you are interested in volunteering at 317-398-4470.
**************************************************************************************************************