Fairland Horizon Center
September Events:
Lunch  $5.00    Please reserve by Monday eve
  9:30 -10:00     Coffee Chat
10:15 -11:00     Exercise with Kim  ~Sept. 9 & 23
10:00 -11:00     Chair Volleyball   ~ Sept. 16 & 30
11:00                 BIBLE STUDY
11:00 -12:00     Mind Games
Board Games
Hand and Foot  &  Bridge
 A note from Kathy:
Menus are listed for September as TBA…  We will have food!  Please watch Facebook or your email for the week's menu. Sorry for this inconvenience, but once again,
I need the flexibility this month to determine the exact menu once I see how my week is shaping up. Thank you for understanding.

Sept. 2 Closed this Thursday
Sept. 9  "First  Thursday Euchre" on the 2nd Thursday!!
12:00 Lunch : TBA
1:00  Euchre Tournament…all who are fully vaccinated are welcome to play. You must make a reservation!
Prizes for High and Low Scores.
Sept. 16   "1940's Radio Hour"
12:00 Lunch : TBA
1:00   Join the cast of the smallest radio station in Indiana (David and Sara McDaniel) during the 1940'2 as they struggle with wartime shortages. Comedy skits, soap operas and your Hoosier Hit Parade are the highlights of this engaging show.
Fairland Senior Board meeting following program
Sept. 23 "Ask the Doc Day"     
12:00 Lunch:  Provided by New Life UMC, menu TBA
1:00    Dr. Gregory Howard from the MHP Lifestyle Medicine and Bone Health talks to us about his new space across from the Senior Center in Shelbyville.  He also takes time to answer our questions on a variety of health issues, from COVID to knee replacements. Dr. Howard has visited with us before and is a very engaging speaker.
Sept. 30  BINGO 
12:00 Lunch : TBA
1:00  Bingo!! …no explanation needed….Bingo!  $20 gift card prize!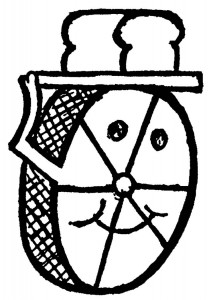 Fairland Meals on Wheels
Team Success
A very important Volunteer component for our Meals on Wheels program serving the Fairland area is transporting the meals from MHP to the pick-up location in Fairland!
This takes approximately 30 minutes – the folks on both ends are simply a delight and it is a wonderful volunteer opportunity for those with little free time but willing to serve the community!!
DETAILS
Pick up hot and cold container from MHP Cafeteria at 10:30 a.m.
Transport to Fairland Town Hall (old fire station). Turn towards Triton Schools off Fairland road, past Sutherlands, turn left on Washington. At stop sign turn right (never crossing railroad tracks). Town Hall is on the left – Linda and driver will meet you. Unload into their containers.
Return containers to MHP unless driving route the following day.
Mileage will be paid.
Background check required.
Meals are delivered Monday-Friday. You can sign up for one day per month, one day per week, whatever fits your schedule!!
Make a difference today!!
Contact Dee Perkins at Meals On Wheels if you are interested in volunteering at 317-398-4470.
**************************************************************************************************************