Fairland Horizon Center
Hours:
Fairland's Senior Center is open on Thursdays inside the new Fire Station.  Carey Street (400 North/Fairland Road.)  Hours: 10:00 a.m. – 3 p.m.  You are always welcome to "stay and play" after any program!
Schedule:
Every Thursday:  Back to Regular Hours
Lunch  $4.00  Please reserve by Monday eve                
Every Thursday
Lunch  $4.00  Please reserve by Monday eve                
9:00-9:30 a.m.  Coffee Chat
9:30-10:30 a.m.  Chair Volleyball  ~ May 3 & 17
Exercise with Liz ~ May 10 & 24
Exercise with Joyce  ~ May 31
10:30-11:45 a.m.   Bible Study, Board Games with Jan, Hand and Foot Bridge
Any Thursday in July………..
***Be sure and draw a slip out of our drawing box if you would like to participate in our annual Christmas in July.
Items listed for purchase will be things like coffee, plastic forks, Dawn dish soap…anything we might need on our Senior Thursdays.  Please save your receipts and remember what you paid for your items. Bring them back wrapped on the 26th and we will play games with them, one being the Price is Right!! This is a fun afternoon and helps stock our supplies for the rest of the year!
July 26th:  Christmas in July.  Wear your red and green!!   12:00 p.m.  Lunch Menu:  Kathy bakes the Ham and Turkey Breast and you sign up with all your holiday favorites…you know…green bean casserole…sweet potato casserole…pecan pie…you get the idea.  1:00 p.m. Christmas in July Party!  Presents, Christmas Carols, Games…Lots of fun!!!
All month long, please bring in copies of your photos, newspaper clippings and anything that has to do with the Fairland Senior Center's past four years!  We will be putting together a scrap book that will be displayed during Shelby Senior Service's 40th anniversary celebration on Friday Aug. 24th.
Aug. 2nd:  12:00 p.m.  Lunch Kathy's Taco Salad,  Corn Muffins,  Fried Mexican ice Cream.  1:00 p.m.  1st Thursday Euchre Tournament  Prizes for High and Low Scores.  If Euchre is not your game, please feel free to stay and play other board games, or just chat!
Aug. 9th:  12:00 p.m.  Lunch Prepared by Walker house,  menu TBA.  1:00 p.m.  "5 Wishes with Dianna Pandak"   Five Wishes is the first living will that talks about your personal, emotional, and spiritual needs as well as your medical wishes.  It lets you choose the person you want to make health care decisions for you if you are not able to make them for yourself.  Five Wishes lets you say exactly how you wish to be treated if you get seriously ill.  2:00 p.m. Advisory
Council.
Aug. 16th:  12:00 p.m.  Lunch  New Life UMC prepares  Chicken and Noodles, Mashed Potatoes, Slaw, Green Beans and Dessert.  1:00 p.m.  "Smiling in to the Golden Years " Shelby County native Maxine Gambrel has been a lifetime friend of mine. I have always told her, "one day when I grow up, I want to grow up and be just like you." She has been an inspiration to me all of my life, especially in watching her "grow old gracefully."  Please join our conversation with her and her son Kent, as they share how all generations of a family can work together to make "smiles"  that truly last a lifetime.
Aug. 23rd:  12:00 p.m.  Lunch Fairview UMC prepares food, menu TBA.  1:00 p.m.  Scrapbooking for 40th celebration!  Putting together the finishing touches!!!
Aug. 30th:  12:00 p.m.  Lunch Cook Out!  Hamburgers and Hot Dogs and several favorite sides.  1:00 p.m.  "King of the Road"…. Steve Jeffris!  The fabulous Steve Jeffris travels many miles every year with his guitar, performing for festivals, fairs, reunions and  clubs all over the United States.  With a repertoire from "Always" and "Anytime"…to "Hello Darlin" and "Don't be Cruel"… this "King of the Road" will give us an afternoon filled with great music!
Reservations must be made to  have lunch.  Meal orders due by Monday evening.    Sign up at the center on Thursdays or call Kathy Miller, center coordinator, 317-398-4817.  Cost:  $4.00…new price for a New Year.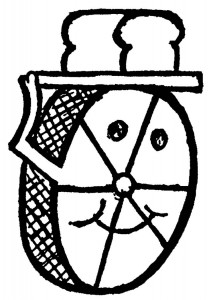 Fairland Meals on Wheels
Team Success
A very important Volunteer component for our Meals on Wheels program serving the Fairland area is transporting the meals from MHP to the pick-up location in Fairland!
This takes approximately 30 minutes – the folks on both ends are simply a delight and it is a wonderful volunteer opportunity for those with little free time but willing to serve the community!!
DETAILS
Pick up hot and cold container from MHP Cafeteria at 10:30 a.m.
Transport to Fairland Town Hall (old fire station). Turn towards Triton Schools off Fairland road, past Sutherlands, turn left on Washington. At stop sign turn right (never crossing railroad tracks). Town Hall is on the left – Linda and driver will meet you. Unload into their containers.
Return containers to MHP unless driving route the following day.
Mileage will be paid.
Background check required.
 Meals are delivered Monday-Friday. You can sign up for one day per month, one day per week, whatever fits your schedule!!
Make a difference today!!
 Contact Janie Schuster at janieschuster15@gmail.com for additional information!!
**************************************************************************************************************