Fairland Horizon Center
Hours:
Fairland's Senior Center is open on Thursdays inside the new Fire Station.  Carey Street (400 North/Fairland Road.)  Hours: 10:00 a.m. – 3 p.m.  You are always welcome to "stay and play" after any program!
Schedule:
Every Thursday: Winter hours  
Open at 10:00 a.m.  10:00-10:15 a.m.  Coffee Chat
10:15-11:00 a.m.  Chair Volleyball  ~ FEB. 1 & 15 
Exercise  ~ FEB. 8 & 22 led by Liz 
11:00-11:45 a.m.  Bible Study.  Board Games with Jan.  Hand and Foot Bridge.
12:00 p.m.  Lunch  $4.00 …..new price for new year.  Please reserve by Monday eve
3rd Thursday by Ashford Place.  The monies from these meals will be direct donations to the Fairland Center
The 2nd & 4th, and 5th Thursdays will be prepared by other individuals, organizations, churches, restaurants or Kathy.  Profits after expenses will be donated to the center.
Feb. 22nd:  Music time!  12:00 p.m.  Lunch  Kathy cooks. Meatloaf,  Macaroni and Cheese, Peas and Dessert.  1:00 p.m.  "Music from Appalachia"   Dr. Cheryl Hertzer, Triton Central graduate and daughter of Marilyn Hertzer, shares her unique musical talents with the Mountain Dulcimer.  
March 1st:  First Thursday Euchre!  12:00 p.m. Lunch: Kathy's Bean Soup, Corn Muffins, Ham Sliders, Veggies & Dessert.  1:00 p.m. Euchre tournament…prizes for High and Low Scores. If Euchre is not your game, please feel free to stay and play other board games, or just chat!
March 8th:   "Just What are the Neighbors Doing???"  12:00 p.m. Lunch:  Pizza, Tossed Salad and Dessert.  1:00 p.m. "Just What are the Neighbors Doing???"  Yvonne Jonas from Jonas Productions explains just what they do in that great big building on the corner… and if you would like to see for yourself, we will be taking a field trip following her presentation. We will be taking the mini bus and carpool.  (2:00 p.m. Advisory Board postponed until the 29th)
March 15th :  Clear Captions & "Scratchy Bingo". "Thankful Third Thursday"….please bring items for food pantry.  12:00 p.m. McKay Manor, menu TBA.  1:00 p.m. Stacey Bunes with Clear Captions explains "Ensemble," a captioned phone that displays text of conversations in near real-time on a large color touchscreen so you can see and hear what callers are saying. This is a short presentation. Stacey will also be sponsoring Bingo prizes today.
March 22nd:  Spring Baskets with Diana Taylor.  Easter Egg Coloring with Kathy.  12:00 p.m. Lunch:  Ham, baked beans, potato salad and dessert.   1:00 p.m. Springtime fun just in time for Easter … Baskets with Diana  $20.00.  Eggs with Kathy $2.00.       
March 29th:  "Fabulous Fifties".  Lunch prepared by Walker Place: Meat loaf, Mashed Potatoes and gravy, Veggies and Dessert Parfaits.  1:00 p.m. 1950's trivia, games and music.  Wear your poodle skirts, senior cords and letter jackets!  Bring your year books and any other mementoes you would like to share from those Fabulous Fifties!  Many thanks to Walker Place and Brenda Smith for this trip down memory lane!  2:00 p.m. Advisory Board for March and April.
Reservations must be made to  have lunch.  Meal orders due by Monday evening.    Sign up at the center on Thursdays or call Kathy Miller, center coordinator, 317-398-4817.  Cost:  $4.00…new price for a New Year.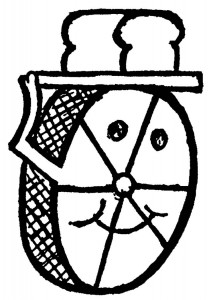 Fairland Meals on Wheels
Team Success
A very important Volunteer component for our Meals on Wheels program serving the Fairland area is transporting the meals from MHP to the pick-up location in Fairland!
This takes approximately 30 minutes – the folks on both ends are simply a delight and it is a wonderful volunteer opportunity for those with little free time but willing to serve the community!!
DETAILS
Pick up hot and cold container from MHP Cafeteria at 10:30 a.m.
Transport to Fairland Town Hall (old fire station). Turn towards Triton Schools off Fairland road, past Sutherlands, turn left on Washington. At stop sign turn right (never crossing railroad tracks). Town Hall is on the left – Linda and driver will meet you. Unload into their containers.
Return containers to MHP unless driving route the following day.
Mileage will be paid.
Background check required.
 Meals are delivered Monday-Friday. You can sign up for one day per month, one day per week, whatever fits your schedule!!
Make a difference today!!
 Contact Janie Schuster at janieschuster15@gmail.com for additional information!!
**************************************************************************************************************