Fairland Horizon Center
Hours:
Fairland's Senior Center is open on Thursdays inside the new Fire Station.  Carey Street (400 North/Fairland Road.)  Hours: 9:00 a.m. – 3 p.m.  You are always welcome to "stay and play" after any program!
OCTOBER EVENTS:
9:00-9:30 a.m.      Coffee Chat
9:30-10:30 a.m.    Chair Volleyball ~ Nov. 7 & 21 
                               Exercise with Liz ~ Nov. 14                 
10:30-11:45           Bible Study                           
                               Board Games with Jan
                               Hand and Foot/Bridge
November Food Pantry Donations:  Low Sodium Soups
Nov. 7th:  First Thursday Euchre!  Noon Lunch: Sloppy Joes, hash brown casserole, slaw and dessert.  1:00 p.m.    Euchre tournament…prizes for High and Low Scores.  If Euchre is not your game, please feel free to stay and play other board games, color, or simply chat!
Nov. 14th:   Veteran's Day Remembered ~ time in Iraq.  Noon Lunch:   Delicious Fairview UMC Chicken and Pasta Dish, veggies, salad, garlic bread and dessert.  1:00 p.m. Fairland's own, Benjamin Bass, author of the new book  "Alone in the Light"  a soldier's firsthand account on the realities of PTSD (post-traumatic stress syndrome) and TBI (Traumatic Brain Injury) will be here to share his story of his time in Iraq.  Books will be available for purchase following his presentation.
Nov. 21st: 1:00  Music  "Music from Appalachia"   Dr. Cheryl Hertzer, Triton Central graduate, daughter of Marilyn Hertzer and Dir. of Graduate programs at Marion University, shares her unique musical talents with the Mountain Dulcimer.
November 28th  ~  Closed  
A note from Kathy,
It was suggested at our last Fairland Senior's Advisory Council meeting, that we "adopt" a local family during the holidays.   After some conversation, we decided that we would seek out a grandparent who is raising his or her grandchildren and could use some help. We will adopt our family through the local school system and they will be helped anonymously.
We will make a "giving" tree with tags that you can choose with a gift listed on each tag. If you would like to participate, please select a tag sometime during the month of November and purchase a gift.  Gifts will need to be wrapped and brought back in to our senior center by the first week in December.  If you would like to donate money, rather than purchase a gift, we will put that towards a Walmart card which will be included as one of our gifts.
Reservations must be made to  have lunch.  Meal orders due by Monday evening.    Sign up at the center on Thursdays or call Kathy Miller, center coordinator, 317-398-4817.  Cost:  $4.00…new price for a New Year.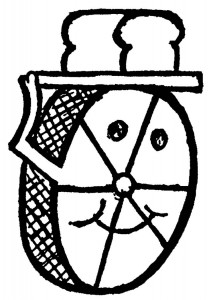 Fairland Meals on Wheels
Team Success
A very important Volunteer component for our Meals on Wheels program serving the Fairland area is transporting the meals from MHP to the pick-up location in Fairland!
This takes approximately 30 minutes – the folks on both ends are simply a delight and it is a wonderful volunteer opportunity for those with little free time but willing to serve the community!!
DETAILS
Pick up hot and cold container from MHP Cafeteria at 10:30 a.m.
Transport to Fairland Town Hall (old fire station). Turn towards Triton Schools off Fairland road, past Sutherlands, turn left on Washington. At stop sign turn right (never crossing railroad tracks). Town Hall is on the left – Linda and driver will meet you. Unload into their containers.
Return containers to MHP unless driving route the following day.
Mileage will be paid.
Background check required.
 Meals are delivered Monday-Friday. You can sign up for one day per month, one day per week, whatever fits your schedule!!
Make a difference today!!
 Contact Buffy Powers if you are interested in volunteering at 317-398-0127.
**************************************************************************************************************