Fairland Horizon Center
Hours:
Fairland's Senior Center is open on Thursdays inside the new Fire Station.  Carey Street (400 North/Fairland Road.)  Hours: 10:00 a.m. – 3 p.m.  You are always welcome to "stay and play" after any program!
Schedule:
Every Thursday:
9:00-9:30 Coffee Chat
9:30-10:30 Chair Volleyball/Exercise with Joyce
10:30-11:45 Bible Study, Board Games with Jan, Hand and Foot, Bridge
12:00 Lunch $3.50 Please reserve by Monday eve for Thursday's lunch.
3rd Thursday by Ashford Place.  The monies from these meals will be direct donations to the Fairland Center
The 2nd & 4th, and 5th Thursdays will be prepared by other individuals, organizations, churches, restaurants or Kathy.  Profits after expenses will be donated to the center.
Programs for Nov.:
Nov. 23rd:  Closed for Thanksgiving
Nov. 30th:  "Haul out the Holly"  12:00 Lunch Menu TBA..prepared by Walker Place    1:00  Triton Central Chamber Choir kicks off holidays with Music of the Season.
Programs for Dec.:
 Dec. 7th:  First Thursday Euchre!  Noon Lunch:  Pizza, Salad and Dessert.  1:00 p.m.  Euchre tournament…prizes for High and Low Scores.  If Euchre is not your game, please feel free to stay and play other board games, color, or simply chat!
Dec. 14th:  Tell Me a Story!  with Indiana storyteller, Bob Sander.  Noon Lunch:   BBQ Chicken Sandwiches, Macaroni Salad, Baked Beans and Dessert, prepared by Tammi Truman.  1:00 p.m.  Bob Sander has been telling stories to audiences throughout the Midwest since 1985.  Delivered in an easy understated style, they are often accompanied by skillful renditions on a variety of folk instruments.  Bob is a co-founder and previous director of Storytelling Arts of Indiana, an arts organization that produces the Hoosier Storytelling Festival and other important storytelling events.  No advisory board today ~ Watch your email!
Dec. 16th:  Indianapolis Children's Choir Concert "Celebrate the Season"  St. Luke's UMC, Indianapolis10:15am   Brunch (leave cars) at New Life UMC ~ 6145 North  400 West  Fairland, IN.  "Kathy's"  Egg Casseroles, Breads and Danish, Fruits, Juice, Coffee and Christmas Tea.  12:30 p.m.  Concert in Indy.  3:30 p.m.  Arrive back at New Life.  Trip is limited to 28 people.  $27 per person includes brunch, transportation and concert ticket.  Reservations and payment must be made by Dec. 4th.  Questions…call Kathy Miller @ 317 398-4817.
Dec. 21st:  Christmas Party.  12:00 noon  Holiday Pitch In!  Bring your favorite holiday dish to share with everyone, or take this opportunity to try out a new recipe. There will be a sign up sheet, so be thinking about what you might like to bring.  Not everyone will need to bring a dish, so no worries if all you want to bring is your appetite.  1:00 p.m.  Dirty Bingo…bring a wrapped Christmas gift suitable for a male or female with a value of  $10.  Bingo for prizes and then your chance to play dirty and steal someone else's!!!  If you have not played this…it is lots of fun!!
Dec. 28th:  Goodbye 2017 —  Hello 2018!  12:00 noon: baked potato and salad bar.  1:00 p.m.  Playing…all kinds of games and Planning a great New Year!!   Please bring your best holiday memories to share and your ideas and dreams for 2018.
Reservations must be made to  have lunch.  Meal orders due by 2 p.m., Monday.  Sign up at the center on Thursdays or call Kathy Miller, center coordinator, 317-398-4817.  Cost:  $3.50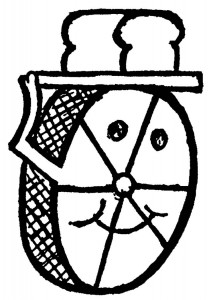 Fairland Meals on Wheels
Team Success
A very important Volunteer component for our Meals on Wheels program serving the Fairland area is transporting the meals from MHP to the pick-up location in Fairland!
This takes approximately 30 minutes – the folks on both ends are simply a delight and it is a wonderful volunteer opportunity for those with little free time but willing to serve the community!!
DETAILS
Pick up hot and cold container from MHP Cafeteria at 10:30 a.m.
Transport to Fairland Town Hall (old fire station). Turn towards Triton Schools off Fairland road, past Sutherlands, turn left on Washington. At stop sign turn right (never crossing railroad tracks). Town Hall is on the left – Linda and driver will meet you. Unload into their containers.
Return containers to MHP unless driving route the following day.
Mileage will be paid.
Background check required.
 Meals are delivered Monday-Friday. You can sign up for one day per month, one day per week, whatever fits your schedule!!
Make a difference today!!
 Contact Janie Schuster at janieschuster15@gmail.com for additional information!!
**************************************************************************************************************