Fairland Horizon Center
Hours:
Fairland's Senior Center is open on Thursdays inside the new Fire Station.  Carey Street (400 North/Fairland Road.)  Hours: 10:00 a.m. – 3 p.m.  You are always welcome to "stay and play" after any program!
Schedule:
Every Thursday:
9:00-9:30 Coffee Chat
9:30-10:30 Chair Volleyball/Exercise with Joyce
10:30-11:45 Bible Study, Board Games with Jan, Hand and Foot, Bridge
12:00 Lunch $3.50 Please reserve by Monday eve for Thursday's lunch.
3rd Thursday by Ashford Place.  The monies from these meals will be direct donations to the Fairland Center
The 2nd & 4th, and 5th Thursdays will be prepared by other individuals, organizations, churches, restaurants or Kathy.  Profits after expenses will be donated to the center.
Programs for Sept.:
 Sept. 21:  Small Steps to Health  Noon Lunch : Salad and Baked Potato Bar  1:00 p.m.  Matt Hunt   " Small Steps to Health"   Join Purdue extension's Matt Hunt as he gives us the basics on understanding what should be on our plates.  As part of his presentation he will make a yummy recipe for us to sample and have a free gift for everyone in attendance.
Sept. 28:   Blue River Stained Glass  Noon Lunch prepared by Walker Place:  Meatloaf, Baked Potatoes, Green Beans and Texas Sheet Cake  1:00p.m. Tim and Janice Conway of Blue River Stained Glass  share with us about this beautiful art form.  They will demonstrate their technique and have items for purchase.  This presentation is an introduction to possible classes, where you can create your own masterpieces, here at our center in the fall.
Coming Events:
Save the date!!!!
Magical Mayhem at Fairland Horizon Center's
3rd Anniversary Celebration, 
Sunday Sept. 24    4:30 – 7:30
Food by Little Bob's BBQ
Dinner music with accordionist extraordinaire…Larry Van Esson
Showtime with Magic Man Rusty Ammerman's,
"Dimension of Illusion"
Rusty's personal mix of mystery and magical mayhem has delighted audiences in 43 states and nine countries, including two overseas military tours.  He is a regular featured performer at the World Famous Magic Castle in Hollywood, CA and was recently honored by the International Brotherhood of Magicians by being inducted into the prestigious Order of Merlin.
Programs for Oct.:
Oct.5th:  First Thursday Euchre!  Noon Lunch: Kathy's Surprise!!   TBA.  1:00 p.m.   Euchre tournament…prizes for High and Low Scores.   2:30 p.m.   Advisory Council
Oct. 10th:  Tuesday 3:00… you are all invited to the Triton Middle School for the dress rehearsal for three short one act plays: Red Riding Hood, Mad Breakfast and Rumplestiltskin…  Gracie Mae wants me to tell all of you that SHE is Rumplestiltskin  (-:   Lets have a good group attend and support these budding actors and actresses!  This is a free event!!   They always do refreshments for us and they need an approximate count.  Please do not get to the school until after 2:50, as to miss the bus traffic.
Oct.12th:  Everything Old is New Again!
Noon Lunch:  Pitch-in with all your favorites from yesteryear!  1:00 p.m. "Antiques Road Show"   with our own Don Rabourn.  Hunt through your treasures and bring a couple to share with all of us. Memories form your childhood…or maybe your parents childhood!! Glassware, jewelry, and pottery are Don's expertise…but please bring anything that you would like to share!  Be prepared to tell a story about your treasure.
Oct. 19th:  "Souper"  Bingo  Noon Lunch : Chili, veggie sticks, cheese, crackers and dessert.  1:00 p.m.  Souper Bingo!!   Everyone please bring a 2 cans of you favorite soup!  We will use these for prizes as well as a few wrapped surprises and "souper" cover-all gift!
Oct. 26th:  Disaster Planning 101.  Noon Lunch  Kathy's Surprise!  TBA  1:00 p.m.   Ryan Hansome , Director of the Shelbyville Emergency Management will be speaking to us about how we can ready ourselves for a disaster. We may not have hurricanes…but tornadoes, floods and snow storms have plagued our community on many occasions.  Ryan works closely with local and federal programs to make sure that Shelby County residents have a plan in place for securing prompt assistance in their time of need.  On this day, we will start compiling a list of seniors that would like to be contacted following a natural disaster, in case they would be unable to secure help themselves.  This was an idea that was brought up at the Fairland Town Council meeting in Sept. by board member, Jeremy Creech.  Ryan was present at this meeting and is happy to help us get this organized with the assistance of his office.
Reservations must be made to  have lunch.  Meal orders due by 2 p.m., Monday.  Sign up at the center on Thursdays or call Kathy Miller, center coordinator, 317-398-4817.  Cost:  $3.50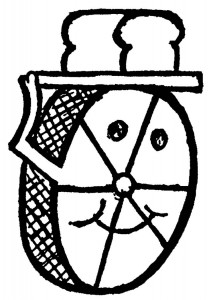 Fairland Meals on Wheels
Team Success
A very important Volunteer component for our Meals on Wheels program serving the Fairland area is transporting the meals from MHP to the pick-up location in Fairland!
This takes approximately 30 minutes – the folks on both ends are simply a delight and it is a wonderful volunteer opportunity for those with little free time but willing to serve the community!!
DETAILS
Pick up hot and cold container from MHP Cafeteria at 10:30 a.m.
Transport to Fairland Town Hall (old fire station). Turn towards Triton Schools off Fairland road, past Sutherlands, turn left on Washington. At stop sign turn right (never crossing railroad tracks). Town Hall is on the left – Linda and driver will meet you. Unload into their containers.
Return containers to MHP unless driving route the following day.
Mileage will be paid.
Background check required.
 Meals are delivered Monday-Friday. You can sign up for one day per month, one day per week, whatever fits your schedule!!
Make a difference today!!
 Contact Janie Schuster at janieschuster15@gmail.com for additional information!!
**************************************************************************************************************