Fairland Horizon Center
Hours:
Fairland's Senior Center is open on Thursdays inside the new Fire Station.  Carey Street (400 North/Fairland Road.)  Hours: 10:00 a.m. – 3 p.m.  You are always welcome to "stay and play" after any program!
Schedule:
Every Thursday:
9:00-9:30 Coffee Chat
9:30-10:30 Chair Volleyball/Exercise with Joyce
10:30-11:45 Bible Study "Growing Wiser and Older", Board Games with Jan, Hand and Foot, Bridge
12:00 Lunch $3.50 Please reserve by Monday eve for Thursday's lunch.
3rd Thursday by Ashford Place.  The monies from these meals will be direct donations to the Fairland Center
The 2nd & 4th, and 5th Thursdays will be prepared by other individuals, organizations, churches, restaurants or Kathy.  Profits after expenses will be donated to the center.
Programs for May:
May 4,   1st Thursday Euchre Lunch Menu:  Taco Salad, Beans and Rice, Corn Cakes, and Mexican Fried Ice Cream prepared by Tammie Truman.   12:45    Euchre tournament…prizes for High and Low Scores.  There will be a Beginner's Euchre Table this day…come and learn this fun card game or just brush up on your skills!!
May 11, "From Fairland to China…..Making a Difference in the World!" Lunch Menu:  Sweet & Sour Pork, Egg Rolls, Rice and Dessert  sponsored by Walker Place 1:00   "Making a Difference" with Steve and Carrie Sanders.  Join us as Mary Ann and Paul Sander's son and daughter-in-law, share their experiences as missionaries and teachers in China.  Their family is back in the states for a short time and we are so glad to take time to share with us their experiences living and raising their young family half a world away from Fairland!
May 18, "Yummy Memories with Sara Ray"  Pitch-in with your favorite dish from days gone by.  Please bring the recipe to share as well as a special memory connected to the recipe. 1:00 Shelby County's own cooking guru and inspirational author, Sara Ray shares with us her own special recipe memories.  She will have copies of her book  " Seeds of Light, Seeds of Joy"  available for purchase.  2:00  Advisory Board Meeting
May 25, Game Day Lunch Menu:  Chicken Fettuccini, Caesar Salad, Garlic bread and Dessert prepared by McKay Manor 1:00     Free afternoon to play cards, board games, jig saw puzzles…chit chat…whatever!!
May 25, Evening Trip– Indiana Historical Society and Concert on the Canal Tour the Indiana Historical Society and enjoy the evening's concert on the Canal…the Sunset Stomp Dixieland Jazz Band. A bus will leave from the Kroger Parking Lot at 3:20 and returns around 9:00 pm.  A second bus leaves from New Life UMC at 3:30 and returns by 9:00 p.m.. Be sure you know which bus you are riding!  $15.00 per person includes ticket and transportation.  Food and drink is available at an additional charge.  Please sign up and make payment at your center.   Questions?   Call Kathy Miller 317 398-4817

Ideas for trips and programming are always welcome!
Reservations must be made to  have lunch.  Meal orders due by 2 p.m., Monday.  Sign up at the center on Thursdays or call Kathy Miller, center coordinator, 317-398-4817.  Cost:  $3.50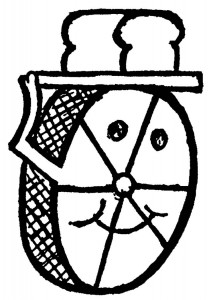 Fairland Meals on Wheels
Team Success
A very important Volunteer component for our Meals on Wheels program serving the Fairland area is transporting the meals from MHP to the pick-up location in Fairland!
This takes approximately 30 minutes – the folks on both ends are simply a delight and it is a wonderful volunteer opportunity for those with little free time but willing to serve the community!!
DETAILS
Pick up hot and cold container from MHP Cafeteria at 10:30 a.m.
Transport to Fairland Town Hall (old fire station). Turn towards Triton Schools off Fairland road, past Sutherlands, turn left on Washington. At stop sign turn right (never crossing railroad tracks). Town Hall is on the left – Linda and driver will meet you. Unload into their containers.
Return containers to MHP unless driving route the following day.
Mileage will be paid.
Background check required.
 Meals are delivered Monday-Friday. You can sign up for one day per month, one day per week, whatever fits your schedule!!
Make a difference today!!
 Contact Janie Schuster at janieschuster15@gmail.com for additional information!!
**************************************************************************************************************