Fairland Horizon Center
Hours:
Fairland's Senior Center is open on Thursdays inside the new Fire Station.  Carey Street (400 North/Fairland Road.)  Hours: 10:00 a.m. – 3 p.m.  You are always welcome to "stay and play" after any program!
Schedule:
Every Thursday: Winter hours  
Open at 10:00 a.m.  10:00-10:15 a.m.  Coffee Chat
10:15-11:00 a.m.  Chair Volleyball  ~ FEB. 1 & 15 
Exercise  ~ FEB. 8 & 22 led by Liz 
11:00-11:45 a.m.  Bible Study.  Board Games with Jan.  Hand and Foot Bridge.
12:00 p.m.  Lunch  $4.00 …..new price for new year.  Please reserve by Monday eve
3rd Thursday by Ashford Place.  The monies from these meals will be direct donations to the Fairland Center
The 2nd & 4th, and 5th Thursdays will be prepared by other individuals, organizations, churches, restaurants or Kathy.  Profits after expenses will be donated to the center.
January 18:  " Small Steps to a Great Start""Thankful Third Thursday….please bring items for food pantry"  12:00 p.m.  Lunch: Provided by McKay Manor.   Menu TBA.  1:00 p.m.  "Matt Hunt from the Purdue Extension shares with us the importance of whole grains and a heathy breakfast."  2:00 p.m.  Games Galore…stay for a pick-up game of cards, a board game, coloring and chatting,  or whatever sounds good to you!
 January 25:  ….Pajama Party and Puzzle-a thon!!!!!  Wear your favorite P.J's!!!!  Nothing see through, please!!!  12:00 p.m. Brunch for Lunch!!!   Kathy Cooks.  1:00 p.m.   Puzzle a thon!  Jigsaw puzzles, crossword puzzles, and word searches….that is.
Feb. 1st:  First Thursday Euchre!  12:00 p.m.   Lunch : Kathy's Beef Vegetable Soup, Cheese & Crackers, Corn Muffins,  Dessert.  1:00 p.m.   Euchre tournament…prizes for High and Low Scores    
Feb. 8th:  Crafts and Laughs!!!!  12:00 p.m.   Lunch by Tammi Truman   Smoked Sausage and Cabbage, Cornbread, Sweetheart Cupcakes.  1:00 p.m.  Valentines day is just around the corner…bring your best scissors and your artistic touch as we make valentines to send to our senior friends that have been away from us for a while…as well as to send to some new friends we hope to have come join us soon!  In keeping with the "Love" theme we will show Kathy's "Love and Marriage" video from the cruise she and Chuck were on this past October.  They were "contestants" in a "Newlywed" type game one night in the big show room…warning….this is rated "PG" !!!  Lots of laughs!!!!  2:00 p.m.  Advisory Board
Feb. 15th:  Lithuania to Fairland!!  "Thankful Third Thursday….please bring items for food pantry"  12:00 p.m.   Menu TBA  Kathy cooks and the meal will include a couple of traditional Lithuanian dishes as well as a couple of American dishes for those who do not have adventurous palates!  1:00 p.m.  Lidija Pieciaite, is a very special senior citizen.  She was born in Lithuanian and lived there her entire life….until her daughter and son-in-law, took assignments to serve Fairland and New Life UM churches, and Lidija found herself coming to America to help her family transition in to their new home in a new country.  Lidija understands all too well about learning to transition, as her home country was under Soviet rule until 1990. Her story is unlike any of ours. 
Feb. 22nd:  Music time!  12:00 p.m.  Lunch  Kathy cooks. Meatloaf,  Macaroni and Cheese, Peas and Dessert.  1:00 p.m.  "Music from Appalachia"   Dr. Cheryl Hertzer, Triton Central graduate and daughter of Marilyn Hertzer, shares her unique musical talents with the Mountain Dulcimer.  
Reservations must be made to  have lunch.  Meal orders due by Monday evening.    Sign up at the center on Thursdays or call Kathy Miller, center coordinator, 317-398-4817.  Cost:  $4.00…new price for a New Year.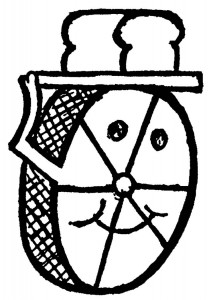 Fairland Meals on Wheels
Team Success
A very important Volunteer component for our Meals on Wheels program serving the Fairland area is transporting the meals from MHP to the pick-up location in Fairland!
This takes approximately 30 minutes – the folks on both ends are simply a delight and it is a wonderful volunteer opportunity for those with little free time but willing to serve the community!!
DETAILS
Pick up hot and cold container from MHP Cafeteria at 10:30 a.m.
Transport to Fairland Town Hall (old fire station). Turn towards Triton Schools off Fairland road, past Sutherlands, turn left on Washington. At stop sign turn right (never crossing railroad tracks). Town Hall is on the left – Linda and driver will meet you. Unload into their containers.
Return containers to MHP unless driving route the following day.
Mileage will be paid.
Background check required.
 Meals are delivered Monday-Friday. You can sign up for one day per month, one day per week, whatever fits your schedule!!
Make a difference today!!
 Contact Janie Schuster at janieschuster15@gmail.com for additional information!!
**************************************************************************************************************