Fairland Horizon Center
Hours:
Fairland's Senior Center is open on Thursdays inside the new Fire Station.  Carey Street (400 North/Fairland Road.)  Hours: 9:00 a.m. – 3 p.m.  You are always welcome to "stay and play" after any program!
JANUARY EVENTS:
10:00-10:15 a.m.    Coffee Chat
10:15-11:00 a.m.    Chair Volleyball or Exercise
11:00-11:55 a.m.    Bible Study
Board Games with Jan
Hand and Foot/Bridge
Jan. 2nd:   First Thursday Euchre Tournament.  Noon Lunch:  Sloppy Joes, mac and cheese, cole slaw and dessert.  1:00 p.m.  Euchre tournament prizes for High and Low Scores.  If Euchre is not your game, please feel free to stay and play other board games, or just chat!
Jan. 9th:  Games Galore !!!   Noon Lunch: Chili, peanut butter sandwiches, veggie sticks, dessert..  1:00 p.m.  Games Galore….learn something new or join in on an old favorite.  From Hand and Foot, to Euchre, to Chinese checkers, Aggravation or Yahtzee to name a few or bring something you have at home and teach your friends something new!
Jan. 16th:  Games Galore !!! and Field trip!   Lunch:   Roast Beef Manhattans, green beans and dessert.
1:00 p.m.  Games Galore Week 2!   Practice makes perfect if you are like me, you need more than one shot at something new!!  2:10 p.m.   Leave for a field trip to the home of Shelbyville's resident organ expert, Maurice Finkel.   Maurice has every kind of organ imaginable and plays all of them!   His entire home has been altered to house these magnificent instruments.  We will take the church bus and vans if necessary.  We will return to Fairland no later than 5:00 p.m.
Jan. 23rd:  Music, Music, Music.  Noon Lunch: Menu TBA.  1:00 p.m.  Music, Music, Music.. Michael Davis, conductor of the Indianapolis Symphonic Choir and Bob Foster, leader of the gypsy jazz guitar group,"Blue Django" will be entertaining us!  Michael and Bob have been friends of mine for years and are extremely talented musicians they were here in 2018 and were a big hit.  I'm so glad they agreed to a return performance!  2:00 p.m.   Ad Board Meeting
Jan 30th:  "LET'S GO TO THE MOVIES"  Noon Lunch:  Menu TBA.  1:00 p.m.  SHOWTIME!   "OVERCOMER"  by Stephen and Alex Kendrick.  This faith based movie was such an inspiration to my brother-in-law, Rev. Mike Beck, that he purchased the rights to show it in 5 places during the month of January. He has graciously chose the Fairland Senior Center for one of the showings!  You won't want to miss this!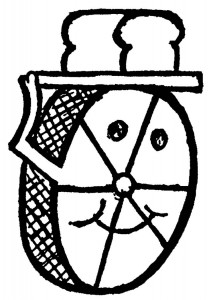 Fairland Meals on Wheels
Team Success
A very important Volunteer component for our Meals on Wheels program serving the Fairland area is transporting the meals from MHP to the pick-up location in Fairland!
This takes approximately 30 minutes – the folks on both ends are simply a delight and it is a wonderful volunteer opportunity for those with little free time but willing to serve the community!!
DETAILS
Pick up hot and cold container from MHP Cafeteria at 10:30 a.m.
Transport to Fairland Town Hall (old fire station). Turn towards Triton Schools off Fairland road, past Sutherlands, turn left on Washington. At stop sign turn right (never crossing railroad tracks). Town Hall is on the left – Linda and driver will meet you. Unload into their containers.
Return containers to MHP unless driving route the following day.
Mileage will be paid.
Background check required.
Meals are delivered Monday-Friday. You can sign up for one day per month, one day per week, whatever fits your schedule!!
Make a difference today!!
 Contact Buffy Powers if you are interested in volunteering at 317-398-0127.
**************************************************************************************************************